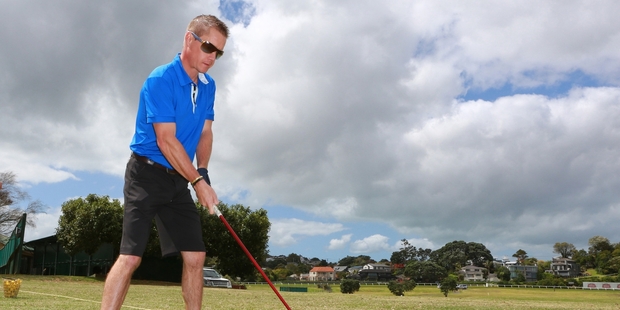 My happy place is spending time away from racing, relaxing with my children - and the best place for me to relax is on a golf course.
My 10-year-old son Daniel plays golf with me. I've taught him, so it's a great satisfaction watching him play as well as he does at his age. When I come home, and whenever I've got any time on my hands, we'll go and have a hit. It's quality time with him and it gives me great pleasure. He enjoys it, too, which is the main thing. He never feels forced to do it. He knows if he doesn't want to play he can say, "Nah, I don't feel like it".
My daughter Isabella, who is 12, can play but she's more on the equestrian side, and my son Cruze, who is 10 months, won't have a choice - he's going to learn how to play golf.
It's a slow sport, so it's the opposite of riding. It's a complete release from what I do just about every day of the week, especially in summer. If I'm playing with my son we're normally catching up about him and his mates and what he's doing at school.
It's something I really cherish.
I've met so many people through golf, and I have a lot of friends who play. Wherever I ride around the world, one of the first things other jockeys will ask is, "Do you play golf?" A lot of jockeys do.
Our job is very physical, so any time away from it is usually about relaxation, but I'm not one to sit around and do nothing. A lot of jockeys go fishing, or things like that, but for me it's all about golf.
Most people who play golf with me, especially other jockeys, know that we're not going to talk about racing at all. It's just a good way to get away from all of it completely - relax, chill out, have a few jokes and meet new people. It does get competitive, especially with other jockeys and if we're playing for money, but it's always in good spirits.
Golf clubs are part of my luggage wherever I go. There are so many beautiful golf courses in New Zealand, especially down south, and in Asia, where I've been lucky enough to play. I live in Karaka and I'm a member at Clarks Beach Golf Club, which is about 10km from my house. I don't get there nearly as often as I'd like because I'm really busy riding. If I could play two or three times a week, I would. It's just a really good release.
- as told to Bronwyn Sell