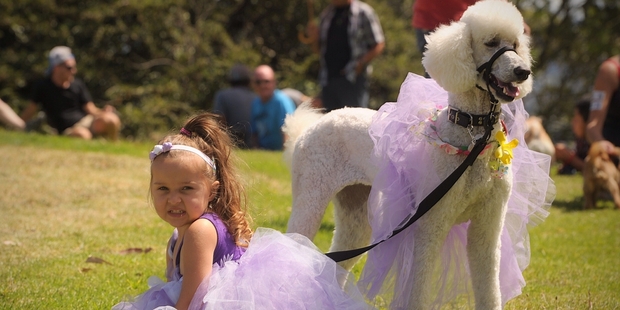 Just like his famous fashion-designer namesake, Giorgio sparkled.
The Italian greyhound - clad in a perfectly cut sequined tux with a snappy bow-tie and cufflinks - triumphed over ballerinas, princesses and glam-queens to win best in show at the Doggy Styles pageant in Auckland yesterday.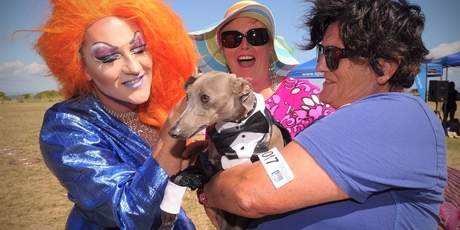 Giorgio had more advantages than most - not only is he named after top designer Giorgio Armani, but the 3-year-old also had the services of a personal stylist for his first beauty pageant.
Owner Dai Woodhouse said her friend, Neil Holt, designed Giorgio's $50 outfit, which proved a breeze to put together after Giorgio behaved perfectly during fitting.
"He was an immaculate model. I wish he was like that all the time."
While other dogs showed a more casual look, formal attire was the only option for her pet, Woodhouse said. "Because he's named after Giorgio Armani, he had to sparkle. And I think he was the cutest dog here ... I'm an extremely proud mother."
Forty-five dogs entered the pageant, held as part of the Pride Festival celebrations. As well as best in show, other honours up for grabs included best dressed, best butch and best femme.
The festival will wrap up with a parade along Ponsonby Rd next Saturday night, followed by a "Proud" party at Victoria Park Market.