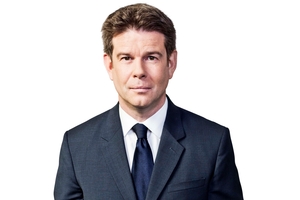 Fifty years ago Beatlemania reigned supreme, Auckland's population hit 500,000, and four doyens of New Zealand broadcasting were born.
John Campbell, Kerre McIvor, Martin Devlin and Simon Dallow all celebrate their half centuries this year.
The troupe's elder statesman, Campbell, turned 50 on Monday. He tweeted a picture of a Hurricanes-themed birthday cake and took the night off from fronting Campbell Live.
Devlin, who turns 50 on Friday, says all he wants for his birthday is Campbell's head of hair.
"There is not a possum on earth who wouldn't trade their hair for John's," he says. "It is magnificent."
Devlin says he still feels like he is in his early 30s. "Even when I tell the youngsters at work that they still look at me as if 30 is ancient, never mind 50," he says. Devlin insists his partying days are over and he would rather spend his birthday kicking a football around with his sons Charlie, 12, and Paddy, 11.
"I'm wondering if some of my friends might spring a surprise party on me, but, to be honest, I'd be happier cooking my boys a meal and playing a bit of football with them.
"If I have any secret at all to staying young, it is a love of my boys and my job."
One News anchorman Simon Dallow, who did not return calls, turns 50 on June 18.
Herald on Sunday columnist and radio star Kerre McIvor is planning a white Christmas when she turns 50 on December 27.
She and husband Tom will fly to New York for a family reunion with McIvor's daughter Kate, who lives in London. Her mum, Colleen, is also keen to join them.
"Turning 50 is huge so I will also arrange a summer party in New Zealand for my friends," McIvor says.
She has no fear of getting older. She will run the Queenstown Marathon later in the year and still feels strong.
"I didn't think I would see 30 so getting to 50 will be a triumph," she says. "Getting older might be difficult if I was a great beauty. But when you are pretty ordinary it is fine. Cool even.
"My grandmother lived until she was 99 and my dad died at 60, so I could go either way and I'm determined to keep enjoying myself for as long as I can."