Businesses offer original takes on a day traditionally marked by heart-shaped cliches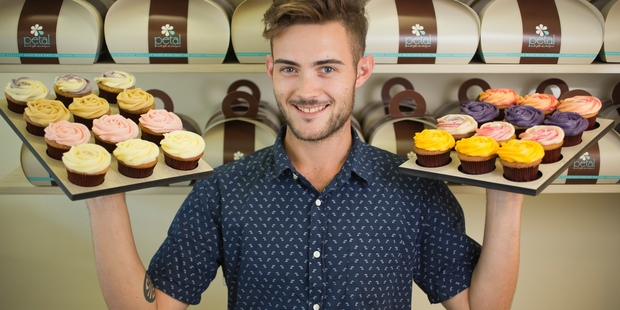 Forget flowers and a candle-lit dinner - try a "love bungy", Bollywood-themed harbour cruise, a bouquet of cupcakes or swimming with sharks to mark Valentine's Day with your special someone.
Love birds looking for a quirky way to celebrate the romantic occasion are spoiled for choice.
AJ Hackett is offering to help "sweep your loved one off their feet" with a tandem "love bungy" off the Kawarau Bridge in Queenstown and a single bungy off the Auckland Harbour Bridge.
Event and activity website Red Balloon also has a range of adrenalin-pumping activities, including hurtling down 90 Mile Beach on a buggy powered by a sail, called a Blo-kart, and snorkelling with sharks in Kelly Tarlton's Shark Cage.
Couples can also "eternalise" their love with a photo shoot - including makeover - or an animated 3D cartoon about how their romance began.
Auckland woman Farzana Ali was also inspired to spice up Valentine's Day and has organised a three-hour Bollywood-themed harbour cruise for 180 tonight.
Mrs Ali said the cruise, with Fullers, would feature Indian cuisine, two DJs playing Bollywood music, dance competitions and hamper prizes for couples. "It is for whole families, not just couples," she said.
Auckland cupcake chain Petal Cupcakes has special "bouquets" of cupcakes on offer, iced like roses and sprinkled with hearts. 2IC Allie Frater said she expected up to 3000 of the baked treats to fly out the door.
For the more traditional romantics, Wild Poppies Flowers owner Kerry Bradburn expected to prepare more than 4000 red roses by the end of the day. "We have had a couple of orders for 100 red roses, which is pretty pricey."
Credit card company Visa says New Zealanders spent 134 per cent more on flowers last year than on an average shopping day.
Unique Valentine's Day ideas
• Swimming with sharks - $89 at Kelly Tarlton's
• A "love bungy'' - $250 tandem jump at Kawarau Bridge, Queenstown, or $150 a person at Auckland Harbour Bridge
• Personalised 3D animated cartoon love story about how you met - $50 per DVD at
• Blo-karting along 90 Mile Beach - $120 for 2
• Bollywood-themed cruise on Auckland harbour - $80 a person at