Don Kavanagh reckons a wine you blend yourself will go down a treat.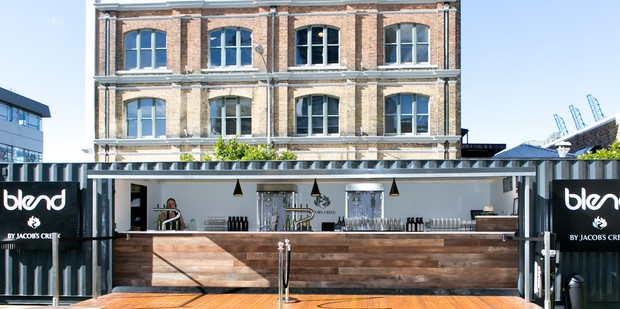 There's a new bar in town, but you'd better be quick. The Blend pop-up bar in Takutai Square - that's the back of Britomart to you - is the latest way to get people more interested in what they are actually drinking when it comes to wine, and as such it's an excellent idea.
It offers the chance to blend a wine to your own preference, so you'll be able to go home with a bottle you know you are going to enjoy, which is something of an achievement when it comes to wine.
One of the major problems with buying wine from the supermarket is that they very rarely let you try it first. In fact, they tend to get quite excitable if you rip the top off a bottle and take an exploratory swig while you're idly fingering the avocados.
I acknowledge the commercial realities of not allowing people to try before they buy, before anyone thinks I don't. It's simply impossible to let everyone try until they find something they like. It would also put wine writers and back-label writers - sometimes the same people, by the way - out of work.
But in all my years of retail I found that once people found something they liked they would come back repeatedly to buy it, knowing that not only was it good value but they actually liked it. There is an argument that this simply leads to people finding a wine they like and sticking slavishly to that one, but you can get around that, too. Simply let them try a few more and they will build up a group of wines they can explore in their own time. Simple, really.
So it's great to see a major brand like Jacob's Creek thinking outside the square a little and trying to get people to move beyond the basic grape varieties into blends. With four whites and four reds to play with there is an almost limitless number of combinations and my own outstanding contribution, Don's Blend, is an elegant and beautifully structured red, a wine of taste and refinement, but with a hearty fatness at its centre. Quite a lot like me, in fact.
To try it yourself get down to Takutai Square between now and February 15. It costs $20 and you not only get to take home your own bottle of wine, but you'll get to meet the winemakers too. Go and have fun.