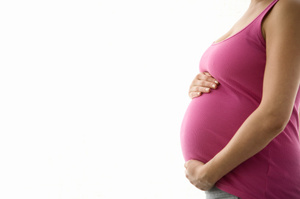 Nearly 40 per cent of cases in which pregnant women are admitted to intensive care in New Zealand because of severe illness are potentially preventable, according to a University of Otago study.
Despite the figure being in line with other developed countries, lead author Bev Lawton said it was "a real wake-up call".
The study, which has been published in the American Journal of Obstetrics and Gynaecology, found that out of 98 severe acute maternal morbidity (illness) cases, 38.8 per cent were potentially preventable. A further 36.7 per cent of cases were not preventable but improvement in care was needed.
The most common causes were blood loss and septicaemia, and the most frequent preventable factors were clinician related. These were most often a failure to recognise a woman's high-risk status and delayed or inappropriate treatment, said Dr Lawton, of the Women's Health Research Centre.
"This was about every part of the maternity care pathway so it was all people - it was obstetricians, it was midwives, it was primary care, it was emergency departments," she said.
By finding the gaps and problems in the systems and processes, clinicians and researchers could create long-term change, she said.
"While our primary focus is how to reduce these disturbing rates of preventable severe illness for pregnant women, we also want to improve the health outcomes for everyone, and get it right where it's not working," Dr Lawton said.
The study, which was based on cases from 17 months during 2011 and 2012, was funded by Te Kete Hauora within the Ministry of Health. The researchers did not identify the District Health Boards that were looked at.
On behalf of the ministry, Maori Health director-general Teresa Wall said New Zealand had a good maternity system with a comprehensive quality and safety programme.
A November 2012 comparison by Malatest International found that New Zealand had similar or better outcomes across a wide range of measures compared with countries such as Australia, the United Kingdom and the United States.
The ministry, with the Health Research Council, is funding a widening of the audit to a national level.
- APNZ