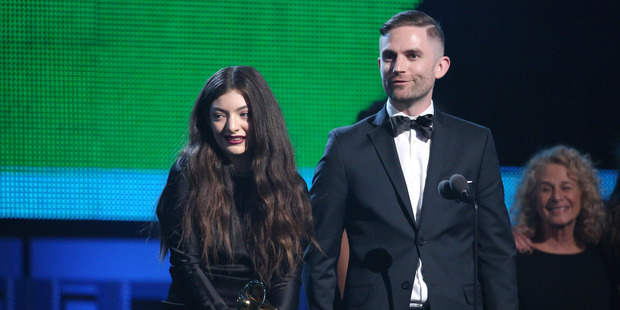 One of the things I haven't done since becoming a supportive wife for a year is grooming.
I was happy to do all the other stuff which involved supporting my husband by being generally helpful around the house - but that didn't include having immaculate hairstyles, pretty pedicures, manicured nails and legs and armpits shaved daily.
Because the unfortunate side effect of being supportive is that I've slowly let things slide in the grooming department.
A fortnight ago, my grey hair had grown back to a 5cm band and I was quite liking it. Looking like a badger for a year was something I was prepared to do to get back to natural - which as it turned out was nothing like the blonde hair I've been sporting all my life.
Rather dramatically, it turned out that beneath all the dye I was dark brunette with lots of salty grey hairs.
My nails were short and dirty having spent many hours in my new garden up north and being used to perform useful tasks like substituting for a screwdriver when I couldn't find one.
I was still shaving but only when absolutely necessary, which meant when I was back in Auckland and wearing a dress.
But then this big thing called the Grammys happened in our lives. One of our five children, Joel Little, was nominated for two awards with pop sensation Lorde as her co-songwriter and producer.
Which was terrific and wonderful, but then he shouted us tickets and we were going too.
"You'd better fix yourself up," said my youngest daughter looking me up and down. "The greys are going and you're getting acrylics."
Having put myself out there as a grey reclaimer to my 11,500 Green Goddess newsletter subscribers, getting rid of the grey was harder than it sounds.
Hundreds of readers had shared photos of themselves looking wonderful with grey hair and many others had sent good wishes and messages of support.
"My newsletter readers will kill me," I said to my hairdresser as she broke the bad news that she couldn't just cover the greys up for a few weeks. It was full dye or nothing.
"Well you tell them that when they go to the Grammys they might change their mind," she snapped.
And so the greys became blonde again, and it made absolutely no difference to me. But my daughter was very relieved.
However, the nails were about to really stump me.
As someone who decries the use of chemicals of any kind, I rarely wear nail polish because of the formaldehyde so the thought of having acrylic nail tips glued on to the stumps of my nails which have been ground down appalled me.
"It's two weeks out of your life. Get over it," said my daughter as I walked out of the salon holding my hands out in front of me like one of Lady Gaga's little monsters.
It took me two days to accept the plastic additions to my person and not reel back in horror every time I noticed them, but I'm still severely disabled.
It is impossible to text when wearing long nails. Sending a simple "he won!" text on Grammy night took me 10 minutes.
You cannot wear figure-shaping nana undies when wearing false nails. Well, you can, but you can't go to the loo because pulling your pants up again with 10 pieces of tiny plastic just doesn't work.
You can't lift heavy suitcases without getting your nails caught in the handle.
And it is impossible to open a bottle of champagne or wine in a hurry.
But, as it turns out when you're being shoved by a couple of burly bouncers outside an exclusive Hollywood nightclub, 10 plastic nails come in very useful as self-defence weapons, commonly known as scratchers.
As we sat on the plane returning home from the trip of a lifetime I gratefully pulled off the nails one by one, adjusted the hat I'd bought on Hollywood Boulevard to wear while my greys make a comeback and peeled off the false eyelashes.
"Welcome back," said my husband who had remained silent and offered absolutely no opinion on my Grammy grooming.
He picked up the nails one by one and carefully placed them in his backpack.
When I asked him what he was doing he simply said: "Mementos."