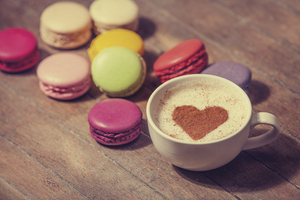 "If music be the food of love, play on" Shakespeare wrote in Twelfth Night. Which is beautiful - and interesting. He talks about music being the food of love, whereas what I see as far more common is that food is the expression of love. Many of us grow up in families where food is not food. Food is much more loaded and important than that. In many environments food is the messenger of love. Food is the physical manifestation of love. Food is love.
Particularly when there has been a previous environment of scarcity (for instance growing up with rationing), it creates a situation where food is a currency of more than fuel. Food is precious. Food shows you care. That you put someone else's needs before your own.
And you must never, ever waste food.
This food scarcity mentality can subtly influence us all for generations. If you grew up in a home where this is the unspoken philosophy, then food may come to represent love for you. Saying yes to second helpings = demonstration of love.
Praising the cook = demonstration of love. Bringing a plate = demonstration of love. Which has much to commend as a strategy for caring and co-operation.
It does however make it far more likely that you will carry extra weight. When you believe deep down that food is love you are going to naturally want more of it. You will eat when you are not hungry, when you are lonely or unhappy. You will have seconds even though you are satisfied. Food equals love and who does not want more love in their life, right?
How do we de-couple the association of food and love when it's so ingrained? Start looking for other sources of love, showing love and receiving love in your life, so you
can shift the focus.
I feel loved and appreciated when: __________
and __________
and __________
and __________
I show love and appreciation when I: __________
and __________
and __________
and __________
It's about opening up your language of love, finding other ways to show and receive love. Shared meals are a part of the fabric of love and connection, of course, and that is to be cherished and treasured, but when it's the default mechanism for showing love and appreciation we will overeat. So broaden your methods of expressing love - you will effortlessly be satisfied with eating less, and enjoying it more.
Action step
Find out what else feels like love to you. Tell someone you love them, don't show it on a plate, tell them. Say it with words, not cupcakes.
Watch: Louise Thompson has made a series of videos to help enhance your life. Check out the third one - Digital detoxing :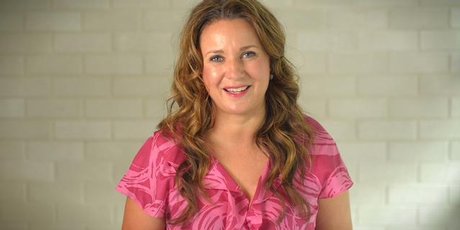 Louise is a life coach, author and corporate escapee. Visit louisethompson.com for more.