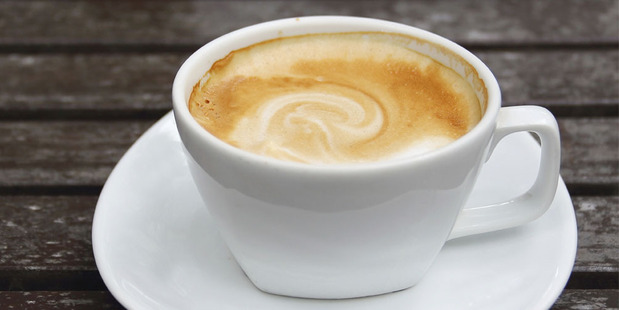 Ivan Mitin is small, softly spoken and in possession of one of the best-combed handlebar moustaches in London.
As founder of Ziferblat, Britain's first branch of a Russian chain of pay-per-minute cafes, the 29-year-old has been keeping busy meeting his new customers. "I wanted to create a space that is maintained by everyone who comes here," he says.
At Ziferblat "everything is free except the time you spend there". The idea is simple: customers pay 3p (6c) a minute to hang out, eat, work and meet new people. The cafe, on the corner of Shoreditch High St and noticeable only by its single door and small sign, opened last month but it is already popular.
Ziferblat translates into "Clockface" in Russian and German. As such, when guests arrive, they are given a clock and keep this with them until they leave. A turntable plays soft jazz and Motown, bunting is attached to the ceiling next to low-hanging bulbs. Rugs, mismatched furniture and an old piano give the place a homely, vintage feel.
The clientele varies from those in their 20s to the middle-aged. In a kitchen in the back room, where there is microwave, boiler and coffee machine, people help themselves to food and drinks while others wash their own plates and cutlery. Shelves are stacked with jam, peanut butter and various other condiments.
"To be able to pay rent and buy food, we need people to pay for Ziferblat's existence," Mitin explains. "We invite our guests to participate in our development."
Mitin shaped the idea for his cafes from a project he ran in Russia called "pocket poetry" - he would meet strangers in cafes and together they would write poetry on cards and distribute them around Moscow. He then started a project in Moscow called Treehouse which survived on voluntary donations and it became so popular that he soon had to expand into a bigger, more expensive space. "I thought, what do I expect people to pay for this space, and began charging them a rouble a minute."
Mitin now owns 11 such cafes - nine in Russia, one in Ukraine and one in London - and heads a team of 200 employees and volunteers.
Most guests seem impressed by their new hangout. For Alice, 25, there's a welcome sense of freedom. "I like that I have to get my own food and drink. In London people live in quite small flats so it's nice to come here for some space."
- Observer