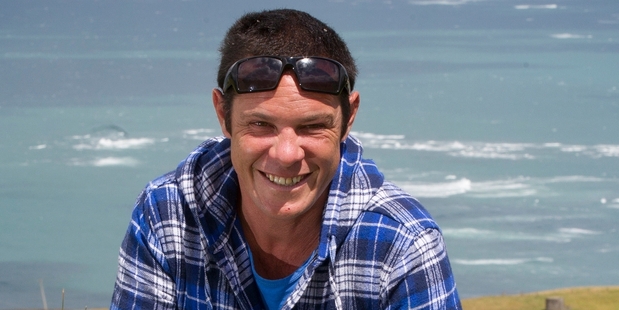 A South Auckland man who had an extreme allergic reaction to "dodgy prawns" says he might risk eating seafood again - despite a doctor's warning it could kill him.
Michael Kite, 37, thought he had been bitten by a mosquito or spider when his eye started puffing up after he ate prawns last week.
But despite suffering a similar reaction in the past, the farmer and recreational fisher decided to sleep it off at his home near Waiuku.
When he woke up, Mr Kite was itchy and his face and throat had "all swelled up".
When an ambulance was finally called, the paramedics realised the severity of the situation and called the Westpac Rescue Helicopter.
Mr Kite was flown to Middlemore Hospital in a serious condition, suffering from anaphylaxis - the most severe form of allergic reaction.
Anaphylaxis can cause breathing difficulties, a sudden drop in blood pressure, or both, and can be deadly in the worst cases. Mr Kite was lucky to be discharged within eight hours.
He used to eat prawns all the time and reckons "dodgy prawns" were to blame for the extreme reaction. He claims to have never had an allergic reaction before - despite experiencing a similar, milder reaction to some supermarket-bought prawns more than a year ago.
Doctors have told him to steer clear of prawns for good.
"They reckon not to eat to them ever again, otherwise it'll kill me, pretty much."
He has been advised the allergy may be to all shellfish - but said he might still risk it.
"You never know," he said. "I'll probably just get the adrenaline [injector] and keep eating."
Immunologist and allergy specialist Dr Andrew Baker said seafood was one of the main foods that caused anaphylaxis in adults.
It usually had nothing to do with how the food was prepared, with the protein being the main culprit - which meant both self-caught and store-bought seafood could bring on a reaction.
What is anaphylaxis?
* Most severe form of allergic reaction, and can cause breathing difficulties, a drop in blood pressure, and death.
* One in 2500 people will suffer anaphylaxis in their lives, to varying degrees.
* Most deaths from anaphylaxis are due to medicines - commonly antibiotics or anaesthetics, but also anti-inflammatories.
* The most common food to cause a reaction in adults is seafood, while in children it is milk or eggs.
- Additional reporting: Matthew Backhouse, APNZ
- APNZ