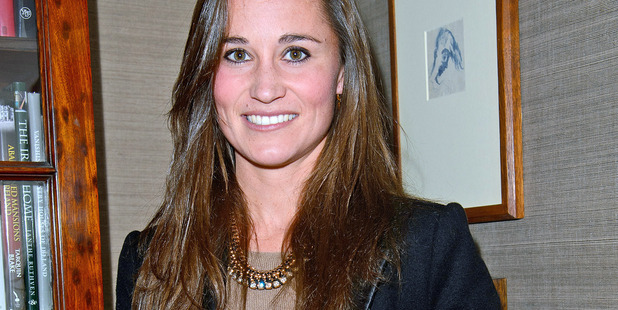 Pippa Middleton, sister of Kate, the Duchess of Cambridge, has revealed a love of rugby ... and especially the haka.
The 30-year-old writes in the latest issue of Vanity Fair that she always looks forward to All Black games and the pre-match "Maori war dance".
She says the haka "is accompanied by thigh-slapping and bloodcurdling cries, and the players bulge their eyes, all of which is meant to intimidate the opposition. The All Blacks are currently the world's most fearsome rugby force, and the ritual of the haka is surely one of the reasons why."
Middleton, whose derrière nearly stole the spotlight from her sister at Kate's 2011 wedding to Prince William, adds: "Grown men dancing? What's not to like?"
She writes that she rates rugby ahead of Britain's national game, "but I tend to agree with Elizabeth Taylor's verdict on the two: 'I prefer rugby to soccer.
I enjoy the violence in rugby, except when they start biting each other's ears off'."
Middleton calls Jonah Lomu "a phenomenal but terrifying player".
The socialite also confesses to a teenage crush on former England captain Will Carling, who was romantically linked to Diana, Princess of Wales, William's late mother.
In her article, Middleton says that she used to "pine" after 48-year-old Carling.
"We'd plan our weekends around the big matches," she says of her family's enthusiasm for the game.
"If we lost, my dad would be in a state of despair for the rest of the afternoon, as if he'd actually lost the game himself. I, meanwhile, would merely be pining after the likes of Will Carling or Jonny Wilkinson, the heroes when I was a teenager."