Census figures show small increase in 20-somethings tying the knot, reversing a steady 35-year decline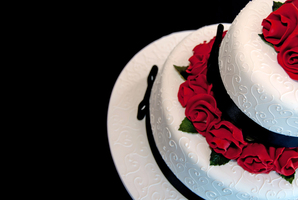 Marriage is holding its ground among younger New Zealanders after declining dramatically during the 35 years up to 2006.
Figures from this year's Census, provided by Statistics NZ on request for a series on modern relationships starting in today's Weekend Herald, show that the proportion of partnered couples in their 20s who are legally married has risen marginally from 35.8 per cent in 2006 to 36.2 per cent.
The increase is tiny, but points to at least a levelling off after a steep decline from 52.8 per cent of partnered couples in their 20s who were legally married in 1996.
There was also a slight increase in the proportion of partnered teenagers who were married, from 4 per cent to 4.6 per cent, and a levelling off among couples in their 30s. The proportion of partnered couples in their 30s who were married fell from 82.4 per cent in 1996 to 70.3 per cent in 2006, but slipped only slightly further to 69.1 per cent in this year's Census.
Marriage has continued to decline since 2006 in all older age groups, but at a slower rate than in the previous decade.
Across the whole population over a longer period, the general marriage rate has plunged from 45 marriages a year for every 1,000 unmarried adults in 1971 to 14 in 2006 and 12 last year.
Auckland University sociology professor Maureen Baker said it was too soon to tell whether the Census figures were significant.
"There may be the beginning of a rise in the marriage rate for younger people, but it might be a statistical blip," she said. "However the marriage rate has fluctuated quite a bit over the decades, with a high in 1971 and then a gradual decline with the rise in cohabitation."
Another sociologist, Dr Vivienne Elizabeth, said she did not think marriage was making "any kind of noticeable comeback".
"The increase in the percentage of partnered couples who are legally married from 2006 to 2013 is extremely modest and may not be statistically significant, and it isn't a trend across the other age brackets where we see an ongoing dip in that percentage. Perhaps the 2018 Census will shed more light on this," she said.
The Census shows young New Zealanders are continuing to delay forming permanent relationships.
The proportion in their 20s who are still single rose slightly from 56.1 per cent in 1996 to 56.9 per cent a decade later, and has risen again to 59.3 per cent this year.
But there was a bigger drop in the number of de facto couples than married couples, producing the slight upturn in the proportion of couples who are married.
Dr Elizabeth said delayed partnering was driven by long-term factors such as young people staying in education longer, travelling more and taking longer to develop their careers.
"But this time period [since 2006] has been dominated by a global recession, which has meant much higher rates of unemployment even in New Zealand, especially among young people, and employment is usually seen as a prerequisite for partnering and especially for marriage," she said.
Waikato University Emeritus Professor Ian Pool said delayed partnering was a return to the historical norm.
The postwar "baby boom" from 1945 to 1973, when couples married early and had more children, was "the aberrant period" in our history.
"The norm is what we are looking at at the moment," he said.
"From 1880 to 2013 we have only had a brief period from 1945 to 1973 when people took a different tack."