Husband says blindfolded wife must have known him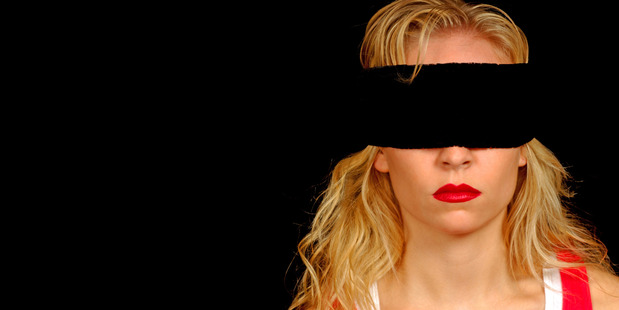 She claimed she didn't know the balaclava-clad mystery man she was having sex with was her ex-husband.
But he says she would have known him even if he was wearing a gorilla suit.
The Stratford man has broken his silence about the now world-famous court case with links to the best-selling erotic novel Fifty Shades of Grey. His ex-wife had accused him of rape and he was in front of a New Plymouth District Court jury on six sexual violation charges.
But last November, Judge Allan Roberts threw out the case before the jury got to rule on the charges. The man is adamant that even if it had proceeded he would have been found not guilty.
The man can't believe the case wound up in court.
"How could the woman I loved and been married to for so long do this to me? That's 'loved' in the past tense," he told the Herald on Sunday.
Police charged him with two counts of rape and four counts of sexual violation by unlawful sexual connection, after his ex-wife told of how she had met a mystery man for sex, only to discover later it was him.
Both parties are aged in their late-30s and have permanent name suppression.
Their encounter was arranged by text after the ex-husband started sending her messages from a phone number she didn't recognise. He gave her a false name and, over time, their texts became sexual in nature until they agreed to meet in person.
As arranged, he wore a balaclava and she wore a blindfold. There was no talking. A copy of Fifty Shades of Grey was near her bed.
She said it was only later she discovered her masked lover's identity and a friend called the police.
The man said the very idea she wouldn't know him was "ludicrous".
"If you've known a guy and been intimate with him for years you're going to know what he looks like regardless of whether he's dressed up as a gorilla or not. That's what makes this case so ridiculous. She's trying to say, 'Oh no, this person duped me and I had no idea who they were'."
He said the court case had a disastrous effect on his attempts to start a new life.
"The media is having a field day with it."
The trial was weird and embarrassing, he said, but to see his intensely personal story plastered on international websites and linked to Fifty Shades of Grey caught him by surprise. He hadn't even read the book, he said.
"Obviously people are coming to their own conclusions and there's not much I can do about that."
The Crown is appealing the decision to dismiss the case and, if successful, there could be a retrial. His lawyer, Paul Keegan, expected a Court of Appeal date early this year.
The man had faith the Court of Appeal would back Judge Roberts' decision. "I'm very confident."