Half of us make pacts to change in the New Year but resolutions are hard to keep up.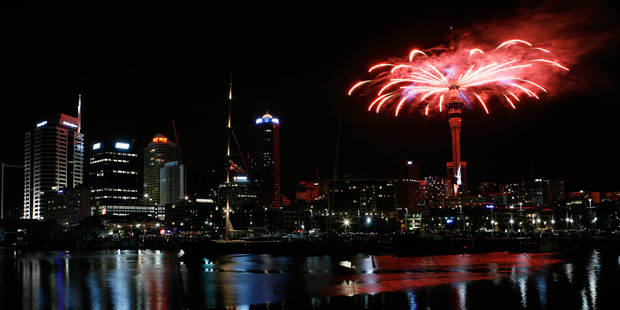 Get fit, lose weight and save money - it's the start of a new year and time to make promises we won't keep.
A poll shows just over half of us make New Year resolutions but, by year's end, only just over a third of people have achieved those goals.
The Colmar Brunton survey of 1016 New Zealanders showed of the 51 per cent who made a resolution for the year ahead, 37 per cent hit their target.
A further 47 per cent said they "kind of" made it and 16 per cent didn't achieve their aim.
The poll showed exercising more and saving money are the goals for most Kiwis in the year ahead.
Having a healthier lifestyle was on most minds, and eating a healthy diet, losing weight and reducing stress levels were all common goals.
But getting married and starting a family were among the least common goals.
Giving up the ciggies was an aim for 6 per cent of respondents, up from 3 per cent last year.
Men were more likely than women to make a resolution, but the achievement rate was the same.
Rotorua had the highest proportion of people making resolutions of all the regions surveyed - but also the highest percentage of failed resolutions.
For the year ahead, 92 per cent of those surveyed are planning on setting a goal.
People aged 18 to 29 are focused on finding jobs, saving money and starting families and the 70-plus age group are most likely to resolve to give to charity, live more sustainably and drink more water.
Losing weight is a big priority and nowhere more so than in Wanganui, where 81 per cent of those surveyed want to make it their goal.
Hamiltonians are most likely to resolve to give more to charity, and people from New Plymouth are resolving to de-stress.
Women are more likely than men to make resolutions about health, exercise and stress.
But men were more focused than women on reducing debt, and more likely than their female co-workers to be aiming for a promotion at work.
Fewer people are aiming to buy a house in the coming year.
And only 3 per cent of people are aiming to move overseas, a decrease from the 5 per cent who resolved to move in 2013.