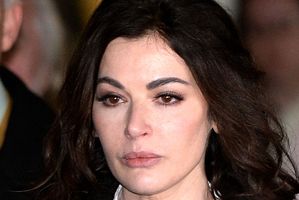 A judge has told a jury to consider whether Nigella Lawson might have given two aides permission to use a credit card when she was "off her head" on drugs.
Judge Robin Johnson said the issue of the TV cook's drug-taking was relevant in deciding whether Francesca and Elisabetta Grillo were guilty of fraud.
He spoke after one barrister defending the Italian sisters suggested they had been "caught in collateral crossfire" and likened the defendants to "children in an acrimonious divorce".
Referring to an email to Lawson from ex-husband Charles Saatchi, in which he mocked her as "Higella" and suggested she had authorised spending on his credit card when she was "off her head", the judge said: "Were it the case she was 'off her head' and allowed expenditure as a result, it would clearly be of relevance."
Saatchi had claimed he made the "nasty" statement when he was angry.
Summing up, the judge told the jury at Isleworth Crown Court in west London: "You should consider if there is any weight to the argument that the defence made, that Nigella Lawson gave permission for this expenditure because she was worried about being shopped or exposed about this drug-taking, either to Mr Saatchi or to the authorities."
Anthony Metzer, QC, defending Elisabetta Grillo, asked the jury if it was "credible" Lawson had taken cocaine only seven times in her life.
But Jane Carpenter, prosecuting, said it was "utter nonsense" that the sisters' spending would have been sanctioned, and reminded the jury that Lawson was not the one on trial.
Both defendants deny fraud.
The case continues.