Popular garnish selling for nearly $30kg and asparagus prices also starting to go up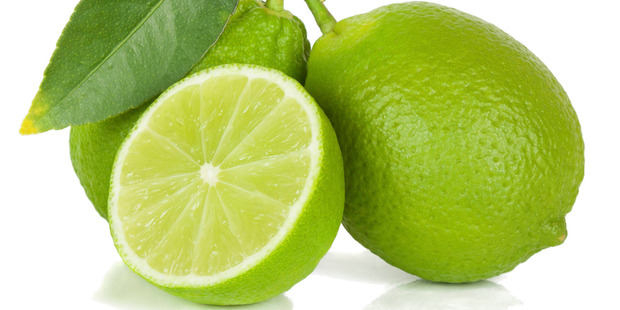 Kiwis are going to have to swap their limes for lemons this summer if they want to avoid rising prices.
Limes are selling for nearly $30 a kilo at some Auckland supermarkets, and will keep rising until the fruit - a popular summertime garnish - comes back into abundant supply.
A Herald comparison of prices at supermarkets and a produce store, showed limes ranging from $19.99kg at Fresh Fruit World in Mt Eden to $29.99 at New World in Victoria Park.
Earlier in the year, the fruit costing a fraction of these prices.
Horticulture New Zealand chief executive Peter Silcock said it was standard for prices to fluctuate as produce went in and out of season.
Read Stats NZ's latest food price index here.
"The peak for limes is in that April/May period ... the volume gets less and less as the year goes on and by this time of year they are starting to get up in price.
"Usually as you get through to January/February, they are even higher in price. Limes are getting a bit more popular - more and more people are sticking them down the throat of Coronas and things like that.
"With limes there's a lot more demand during summer, but unfortunately the plants don't grow then. People often make do with lemons instead."
Asparagus aficionados should also beware, he said.
"We harvest that from October and go through until around about this time, Maybe a few guys will go through until January, but usually by that time we are importing asparagus so you will notice it will start to be a lot more expensive."
Asparagus prices were already on the rise at Auckland retailers surveyed by the Herald - with prices as high as $4.99 a bunch at Pak'n Save Sylvia Park and none available at Fresh Fruit World.
Countdown's produce merchandise manager, Steve Sexton, said customers were quickly adapting to the influx of summer yields. Strawberries had replaced bananas as as best-seller at the supermarket chain this month, he said.
"[We] are expecting to sell more than two million punnets of strawberries in December," he said.
"As with any seasonal product, fruit and vege prices fluctuate regularly and this is primarily influenced by supply and demand, and the key factor is really the weather and crop cycle."
Foodstuffs general manager North Island Rob Chemaly said: "The best way for shoppers to get the greatest value from fresh produce is to buy fruits and vegetables that are in season."
Frank Newman, of budgeting advice blog Oily Rag, said paying premium prices was easily avoided if shoppers stuck to the season.
"The general principal is if you don't grow it yourself, buy it in season and preserve it if you can."