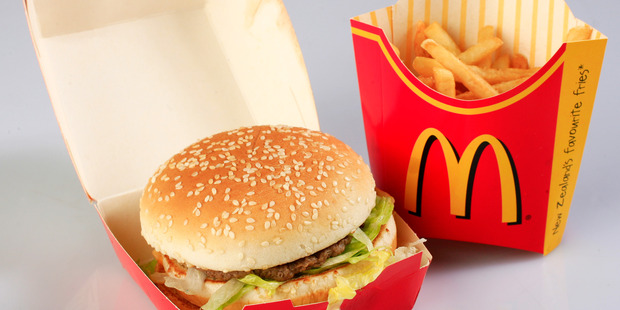 McDonald's says it will be open and transparent with anyone wanting to know its kitchen secrets with a new initiative Our Food, Your Questions, which launches today.
Whether it is about the use of pink slime or if the beef in their patties has been washed in ammonium hydroxide, the fast food giant said it would answer all questions about its food.
McDonald's New Zealand managing director Patrick Wilson said many New Zealanders had questions about their food.
"We know people want to know more than ever before about the food they eat and that they demand more from brands like McDonald's.
"Our Facebook page is a good litmus test for the types of things people want to know. We've gone one step further and created a way for Kiwis to have a direct, open and transparent conversation with us."
It was hoped the initiative would debunk a few "myths and preconceptions", and people would be pleasantly surprised with the answers, he said.
"For most people, the only interaction they have had with us has most likely been from the other side of the counter in the restaurant, so we are thrilled to give New Zealanders the chance to personally explore McDonald's on an entirely new level."
Every food question that was asked via the Our Food, Your Questions website would be analysed, researched and responded to using a combination of written answers, images, infographics and videos, Mr Wilson said.
To start a conversation with McDonald's, head to www.mcdonalds.co.nz/yourquestions.
- APNZ