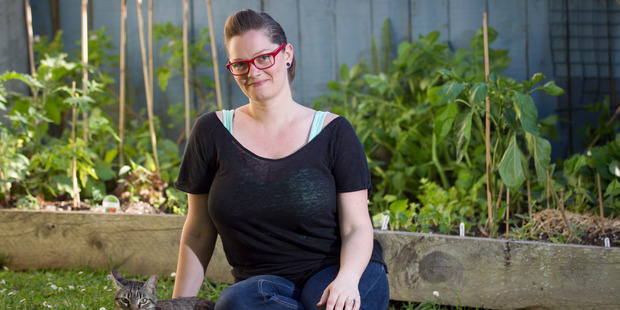 New Zealand is turning into a country of "localvores" - three-quarters of Kiwis prefer to feast on locally grown ingredients when eating out, according to the latest survey of the nation's dining habits.
Industry professionals have backed the findings of the American Express Dining Insights survey that showed support for dishes made with Kiwi ingredients.
Of 1000 respondents, 77 per cent voiced their preference for local ingredients when dining out. Twenty per cent were so serious about that preference they opted for food only from their area. Despite the love of local products, just 7 per cent said they were happy to pay premium prices to enjoy them.
Restaurant Association of New Zealand chief executive Marisa Bidois said the local food movement was creating a nation of "localvores" - people who exclusively eat food or produce sourced within a 160km radius of their home.
"People are more interested in where their food comes from. People are looking to understand where it's grown, how it's cultivated, and we've seen a drastic rise in that sort of interest in our diners."
She said more association members were increasingly either making an effort to use locally sourced items on their menus - with more than a third growing herbs and vegetables - or have expressed an intention to do so.
Pete Russell, founder of locally grown produce delivery service Ooooby, said local ingredients not only offered a point of difference but were fresher and more flavoursome.
"I've been watching the whole narrative of local food unfold over the last five years and it's turned from a trickle into a torrent." Most restaurants, especially the top establishments, would grow their own greens or at least their own herbs, he said.
Chef Nick Honeyman from The Commons and Everybody's Izakaya said all the meat, fish and produce on his menus were New Zealand-derived. "The only foreign products would be some Japanese products not available here," he said.
When broken into regions, the survey showed 29 per cent of Cantabrians cared about buying local, compared to only 18 per cent of Aucklanders.
Thirty per cent of people in the central North Island didn't care where their food came from, making it the least local-conscious region.
Men are less local-conscious than woman, 30 per cent of males and 18 per cent of females saying they didn't care.
Overall, 70 per cent of New Zealanders don't intend changing their dining habits in the next year, 23 per cent choose cheap dining options and 10 per cent use vouchers or specials to dine out.
East, west, home food's best
Experiencing foreign food cultures turned Angela Desmarais into a "localvore".
When she returned to Auckland after 10 years in Europe, she had completely changed the way she selected her meals.
"It wasn't until I was living abroad that I learnt what seasonal fruit and vegetables were," she said. "In New Zealand you can eat all fruit and vegetables all the time, but in Europe ... people buy only seasonal fruit and veg, and I got into that habit.
"Coming back to New Zealand, I started making an effort to buy seasonal and buy local, which is what they do over there.
"You also have to be mindful of the gas and fuel used to transport these foods around the world when we should be buying things local and supporting the local economy."
The 36-year-old said that when dining out, she looked for local ingredients.
"They don't always state whether they are local or not, but nowadays places are saying that and if they were to say 'Hawkes Bay tomatoes' or something like that, I would be more likely to dine there.
"I know of a few cafes around that use local veges and stuff like that ... It would be good for more restaurants to come on board and advertise the fact."
Kiwis like local
77% choose home-grown produce when dining out
20% choose dishes with ingredients from their area only
7% will pay premium prices to do so
29% of Cantabrians care about buying local, compared to only 18% of Aucklanders
Source: American Express Dining Insights survey