A box with a trellis allows plants to climb, writes Greig Morgan.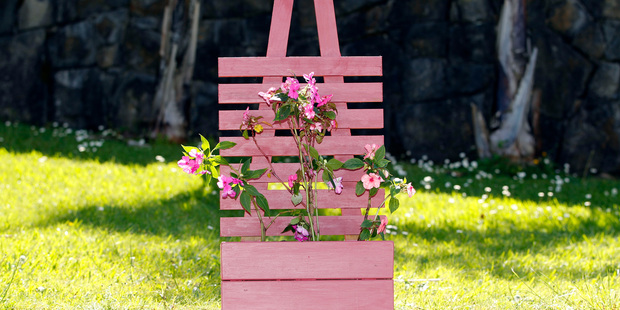 This simple planter box has a built-in screen which is handy for tying up climbers such as sweet peas or securing tomatoes.
With Christmas just around the corner, why not make one as a gift to give to your favourite gardening friend?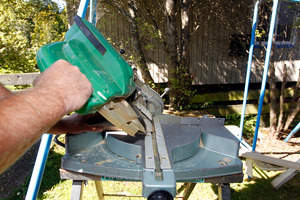 Step 1
With the aid of a square, measure and mark four lengths of decking for the front and back pieces and four lengths for the side pieces, to suit the dimensions of your planter requirements. Then set the mitre saw to cut on a 45-degree angle and carefully cut along the waste side of the pencil lines.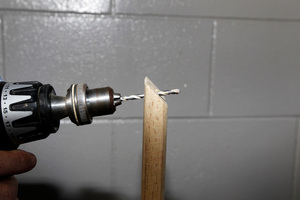 Step 2
With all the pieces now cut with mitres on both ends, mark on the side pieces the centre of the mitre and about 15mm down top and bottoms, then drill a 4mm hole to the centre of these marks. Place the mitred corners together and, keeping flush, carefully fix the screws so the heads sit just below the surface.
Step 3
For the bottom pieces, measure and cut enough lengths of decking timber to fit flush, then drill about 10mm in on both ends before fixing in place. You may have to rip a length down to suit the width of your planter for a flush fit front and back.
Step 4
Measure and cut two lengths of 50x25mm for the vertical pieces to the height required for your trellis, then measure and cut enough horizontal pieces of 50x25mm to the same length as your planter.
With both planter box sections now assembled, place them on top of one another then pencil mark in 50mm at either end before fixing the vertical pieces to the line. I chose to fix mine on an angle facing inwards.
Using a scrap piece of timber as a spacer and starting at the bottom, fix your horizontal pieces to the pre-drilled holes in the vertical lengths.
All you need now is a splash of paint and you're ready to plant.