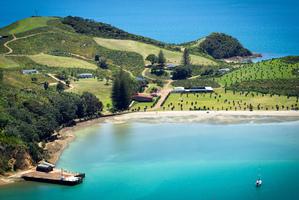 We've tried to put it off as long as we could, but the reality is there are fewer than five weeks until Christmas, and that big fella in the furry hat is everywhere now. Or, we can escape to a happy outdoorsy place and pretend that summer and Chrissy don't coincide.
Sleigh time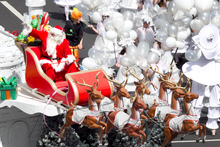 The official start of the season, in our books, is the Farmers Santa Parade. Grand Marshals this year are our boys from Emirates Team New Zealand (minus their foils and high tech outfits, we fear). The crazy characters in costume, stirring bands, a bunch of grand new floats are guaranteed to wow the crowds. Look out for Herald play kits to keep the kids amused while they wait for the big man himself - Santa. (p.s For more Santa appearances check out Saturday's Weekend Life.)
Details: Farmers Santa Parade. Sunday, 2 to 4pm. Starting at 1 Queen St, Auckland. Free. Check out the website for more info.
Waiheke's Olive and Artisan Food Festival
The good tastes of Waiheke's annual Olive and Artisan Food Festival have us hurrying to the island for an old fashioned fair. With plenty of great food and wine, colourful characters, interesting talks and smooth sounds from live bands. The island's extra virgin olive oils are modestly claimed to be the best in the world (with medals from the International Olive Oil Competition to prove it), so stock up for gifts and summer cooking.
Details: Today and tomorrow, 11am to 5pm. Rangihoua Estate, 1 Gordons Rd, Auckland. Tickets $15. Direct buses will meet ferries at Matiatia and Kennedy's Point. More info here and here.
Island escape # 2: Rotoroa Island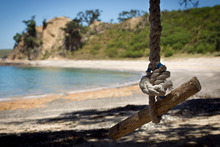 Rotoroa Island is reopened to the public after a winter of hard work. Since 2009 this former Salvation Army rehab centre has had a massive restoration to create a new arts and conservation place: removing pines, replanting with thousands of native trees, a smart visitors' centre and groovy retro baches to rent. The friendly bunk rooms of the Superintendant's House opened last summer, with beds from $35 a night. We're sneaking in a pre-madness escape - and then donning our gumboots for the last volunteer gardening day of the year on Sunday December 1.
Details: Visit the website here and here.
Bike it under the flight path
Auckland Mountain Bike Club joined forces with the Auckland Airport people to create a new family-friendly mountain bike park. Designed for all levels of experience, the 5km network of tracks includes a 50m pump track, a circuit of dirt rollers and berms that can be ridden without pedalling. Hire a bike from Natural High (only $2 this weekend) or enjoy the opening day sausage sizzle.
Details: The Runway Mountain Bike Park Opening. Saturday, 10am. Runway MTB Park, John Goulter Drive, Auckland Airport. Gold coin donation. More info here.
Check out this weekend's weather: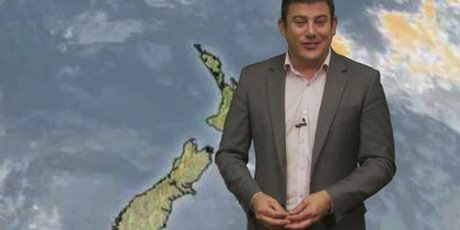 Find out the best bits from Life & Style this week:
Follow Life & Style Online on Twitter here. Follow Life & Style Editor Nicky Park on Twitter and Instagram. Follow Weekend Life Editor Catherine Smith on Twitter and Instagram.