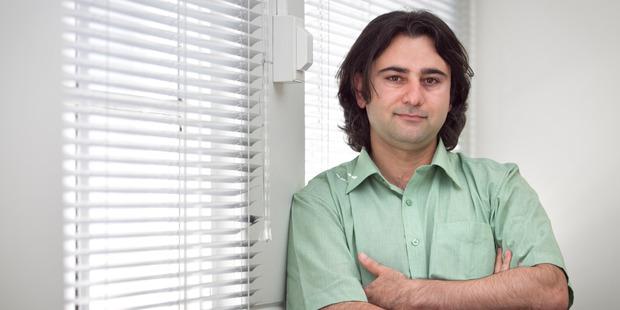 People born weighing less than 1.5kg tend to be shorter, achieve fewer educational qualifications and are more likely to rely on welfare by the time they reach their 20s, a study has found.
However the 299 young people interviewed for the study showed no difference in secondary school completion, employment and salary size, close family relationships and overall quality of life.
Led by Professor Brian Darlow at the University of Otago medical school in Christchurch, the study interviewed 230 people of very low birth weight - those born 18 or more weeks prematurely and weighing less than 1.5kg - and 69 people born full term and of a healthy weight.
The research originates from an audit of all very low birth weight babies done in 1986 to study an eye condition, but has turned into a valuable longitudinal study, according to Professor Darlow.
The latest data showed that, as young adults, people with very low birth weight were an average of 5.6kg lighter and 4.2cm shorter than their peers.
They were half as likely to have a tertiary qualification, 16 per cent less likely to engage in romantic relationships and nearly a third more likely to have been welfare dependent.
But despite the social and physical barriers that existed for small babies, all subjects rated their overall quality of life at comparable levels, he said.
"People of very low birth weight have all been in intensive care so some of them have some health issues in early life, some have lung problems and some of them have feeding difficulties and growth issues.
"In early childhood more of them had learning difficulties and emotional, behavioural problems, and there were some of them who had some physical difficulties.
"Now they are catching up with their peers, they still have more challenges and are socially isolated ... but they are doing remarkably well overall.
"Certainly if you ask them themselves to rate their health and social functioning they wold give themselves the same ratings as their full-term peers give themselves."
The most recent findings, due to be published in the Paediatrics Journal, were based on one two hour-long interview with the subjects four years ago, he said.
IT man bucks the trend
Computer programmer Sohail Salehi weighed just 1.3kg when he was born - but is friendly, qualified and now weighs 83kg.
The 38-year-old has a Bachelor of Science, is a qualified pilot and is completing his Masters in IT Security through the University of London.
In his native Iran he owned two magazine businesses, ran two non-government organisations and wrote and published more than 30 computer programming manuals.
"I disagree with the study's findings," he said. "I have had normal life qualifications and everything. I am pretty confident about the qualifications part."
Mr Salehi said he was picky when it came to choosing friends, but was currently involved in his third long-term relationship.
Mr Salehi is 1.79m and has never had any major health problems. He passes biannual medical exams as part of his private pilot licence criteria.
"The results of my medical tests prove that I am healthy."
He has also never been welfare- dependent.
"So there is a lot to say, but it doesn't fit that research," he said.