Bar Eden
Address:
250 Dominion Rd, Mt Eden
Phone:
(09) 630 8052
Web:
bareden.co.nz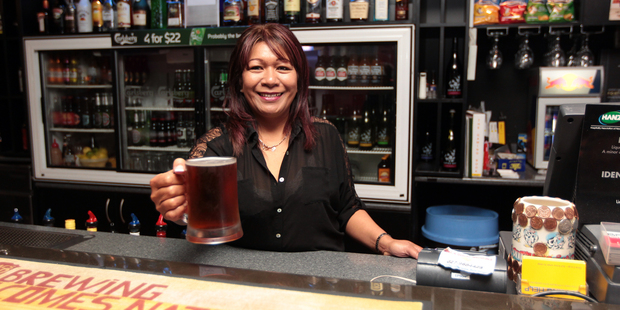 "Potential plus" is what real estate agents say when what they mean is "tumbledown shack in need of demolition".
I felt a bit like that walking into Bar Eden, not because it was shabby or down-at-heel (although those descriptions could be used), but because it has so much unused potential that you feel like grabbing the place by the throat and giving it a good shake.
This place could be a cracking little bar, situated as it is along a reasonably lively section of Dominion Rd.
As you make your way up the narrow stairs, you're not expecting a great deal, but the space on the first floor is pretty huge and with a little imagination you could turn it into a very smart place to enjoy a few drinks, grab a bite to eat and listen to some music.
It looks more like a pool bar, with a few tables scattered around and the bar almost hiding against the back wall.
When I visited, there were a couple of guys clattering balls around a pool table as though they were waiting for someone who would never arrive.
The pokie room was busier, but I gave it a miss.
However, the bar has its good points. The service was cheerful and prompt, although it was hardly packed, so it probably should have been.
The drinks selection needs looking at, though. A few mainstream lagers are on tap and its wine selection is best described as perfunctory.
The food wasn't exactly inspiring, as pretty much everything on the menu had the legend "& fries", so good luck with hunting out the healthy option.
On the plus side, the outdoor area is pleasant enough and it's quite large. Nothing worse than being hemmed in by smokers when you're sitting outdoors, is there?
All in all, then, something of a disappointment, with a drabness about the place that seems to have seeped into the walls. And yet, it could be great, as I have said. A change of decor, a bit of brightening up and a radical change in the food and drink offerings and this place could be packed most nights of the week.