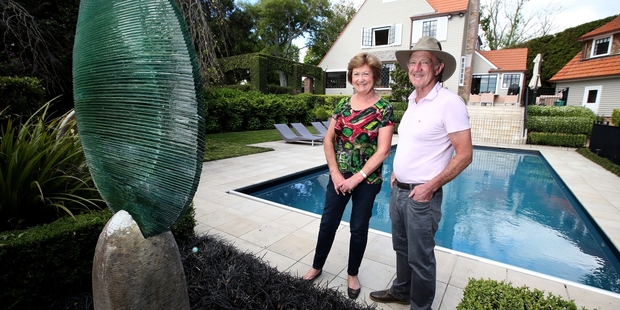 Aucklanders will be able to waltz into some of the city's best-looking backyards this weekend and get tips from the gardeners who designed them.
Twenty-five private gardens will be open to the public today and tomorrow in Western Springs, Balmoral, Bayswater, One Tree Hill and St Heliers as part of the Auckland Garden DesignFest.
Launched to showcase local landscape talent, the festival will see each property hosted by the garden's designer, allowing keen gardeners to get tips from some of the best landscapers in the city.
Sue and Colin McLean, who run a professional landscape, consultant and design business, have one of their creations showing this weekend.
The large family garden, at a home in Remuera, even has a honey-producing beehive.
Mrs McLean said the festival offered a great opportunity for amateur gardeners to see how the professionals do it.
"Whether you've got green fingers and are a really keen gardener or whether you are just interested and passionate about the environment and gardens, there are so many different places [gardens]."
Mrs McLean, who helped organise the event, said the variety of gardens was a major drawcard.
There were "quirky, funky" gardens in Freemans Bay, one near Takapuna Beach and one on a mountain side.
"There's something for everyone to enjoy and be inspired by and stimulated by," said Mrs McLean.
Money raised from the festival will go towards charity.
The festival runs from 10am to 4pm today and Sunday.
Those attending can either choose to drive to the properties or book a place on a special bus service.
Tickets are $50, which includes both days, and are available at www.iticket.co.nz.
More information can be found at www.gardendesignfest.co.nz.