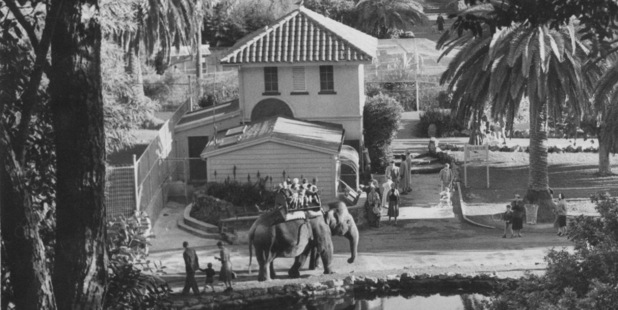 Auckland's story is based on our water: from the first waka said to have stopped at Tamaki en route to the final landing places, through settlement by Ngati Whatua, early European contact, becoming a capital city, losing its status as a capital city and the first industrialisation through to today's modern revival of waterfront living around all our harbours.
Of course, in our early days the sea and rivers were essential to trade and communications - muddy, rutted tracks and bush were barriers to getting about - but the citizens of Auckland liked their recreation to be water-based too.
We may still be waiting for the definitive history of Auckland in holiday mode, after the worthier stories of the region's archaeology, civics, agriculture, industry and warfare have been aired. Though the sober pages of early New Zealand Heralds had no room for the frivolity of a Weekend Life, we were delighted to find when we delved a little into our papers past, that people still made time for outings away from the city. Some of those outings from our town's early history can be recreated today.
You may not need to don a grand hat (or suit or layers of skirts and petticoats) to enjoy a family day of rest - pull out the smartphone, key in an address, locate the nearest coffee shop and see what has (and hasn't) changed.
Ferry good times
The pages of the Herald's past are full of enticing advertisements for works, school, church and social outings, almost all of them travelling on the ferries to spots around the Waitemata and upper harbour.
Dress codes tended to the formal side - these were clearly special occasions, not spur of the moment outings. In photos of the Herald's own printers' picnic - called by the traditional name of "wayzgoose" (the holiday given by a master printer to the workmen on St Bartholomew's Day) - we are treated to an array of gents sporting fine moustaches, bow ties and their best boater hats. Motuihe, Motutapu, Rangitoto and Pine (now known as Herald) islands were the popular destinations,
Rangitoto was one of the most developed: it became a public domain as early as 1890 and there was a wharf and track to the summit by 1897, with campsites added in 1911. Kiosks and tearooms, and approval for permanent buildings came along in 1918, and baches were built up until 1937.
Back then, the island had a swimming pool, community hall and tennis courts - somewhat jerry built, but typical of a New Zealand holiday spot with scarce materials and before building regulations.
Pine Island was popular for rowing regattas, while reports from the 1890s announce gentlemen's shooting parties to Motutapu.
Around the harbour mainland, excursionists could take the ferry from Queen St Wharf to Riverhead (stopping at the Ponsonby Wharf), across to Stoke's Point (Northcote, approximately where the bridge meets the Shore now). Trips to Birkenhead might include visiting the exotic tropical gardens of Mr Clement Wragg (remnants remain at the bottom of Awanui Avenue) or heading up the hill to the strawberry fields for summer fruit picking.
Regular ferries to Devonport would take in the imposing Esplanade Hotel (on the site of the 1864 Flagstaff Hotel, today's restored Edwardian beauty dates from 1903) - it was touted as Auckland's most popular seaside tourist hotel. Trips to Lake Takapuna, with its gracious turretted Lake Hotel, would be for boating, swimming competitions and camping. The mayor of Takapuna, Mr W Blomfield, modestly declared in 1914 that "I have never seen a prettier spot in all my travels - which have been fairly extensive - than Takapuna". Like many a mayor since, he assured his voters he would make the district the "beauty spot of New Zealand".
To the east, ferries would carry excursionists to St Heliers beach, with its impressive 490 metre wharf (demolished in the early 1930s). An exhaustive - and exhausting - report of the Oddfellows picnic there in 1898 reported thousands of visitors from as far away as Thames enjoying tents displaying freaks of nature, photographic booths, "tempting edibles", a band, athletic and aquatic events and a flotilla of 300 yachts anchored beside the steamers and ferry boats. The writer allowed that some folks might like to walk the beach or sit in the shade "spending the day of sweet 'doing nothing' which is considered the acme of lazy content", but that seems unlikely.
Now: Ferry trips to the islands of the Hauraki Gulf now have a distinctly conservation bent. From admiring the heritage baches on Rangitoto and a new Maori story-telling guided walk, hiking or camping at Home Bay on Motutapu, tree planting and bird watching on the sanctuaries of Titiri Matangi or Rotoroa, camping or kiwi-spotting on Motuihe, we can get up close to islands that are gradually being restored to their native bush and birds.
Waiheke has turned from forgotten farmland into a suburb with great beaches, wine and food, cycling and adventure (the eco-zip is the latest adrenalin burst) for daytrippers and holidaymakers. Though the guided tours, chic lodges and b&bs and good restaurants on the island are drawing awards from the tourist guides, you can still clamber on the bus and make your way for an old-timey day on the beach, complete with ice cream cones and fish and chips. fullers.co.nz, sealink.co.nz.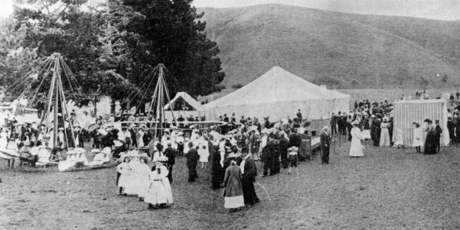 Swimming pools
Then: Beach bathing was glamourised with the addition of salt-water pools around the edge of the beach. Rangitoto and Milford were popular spots before the Tepid Baths and Parnell Baths were built in 1914. Public baths in Auckland dated from the 1880s and as swimming became more popular, salt water baths such as Point Erin in Herne Bay were built.
As the suburbs spread, beaches such as Point Chevalier grew. The sailing club used to hold beach carnivals there, with races and competitions, a queen carnival, baby shows and castle building and an evening entertainment of "jazzing".
Now: We still love our swimming pools, with the terrific heritage restoration of the Tepid Baths, the mid-century retro Parnell Baths and Point Erin's park-like surrounds still attracting the crowds. Since April this year, the city's 26 public pools have all adopted free access for children under 16 years to help improve children's swimming abilities.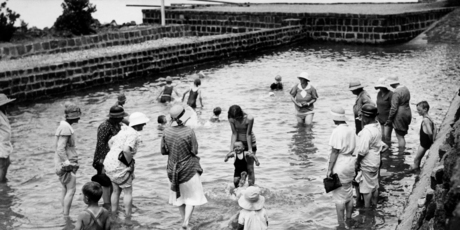 Auckland War Memorial Museum
Then: The current museum, with all its grand flourishes and columns, moved to its site on the hill known as Pukekawa in 1929, funded partly by subscriptions raised in remembrance of the dead of World War I. The city's first museum was a two-room farm cottage in Grafton, before it moved to the Provincial Council Building in 1867, finally settling in its first proper building in Princes St in 1876. The Noel Lane-designed refurbishment of today's building - a nearly 12-year project - added educational, exhibition and curatorial services and a theatre all enclosing the old atrium with a suspended dome of kauri, glass and copper.
Now: From terrific hands-on kids' spaces (the weird and wonderful bugs are a perennial drawcard), to imaginative re-telling of well known stories, the museum is worth revisiting time and again. The multi-media Moana My Ocean exhibition has finished, but there's still time to check out the From the Summit exhibition celebrating the 60th anniversary of Sir Edmund Hillary's and Tenzing Norgay's summit of Everest, complete with compelling 3D view of the ascent. Look out for the next blockbuster exhibition, of fashion photography from the V & A, which opens on December 6. aucklandmuseum.com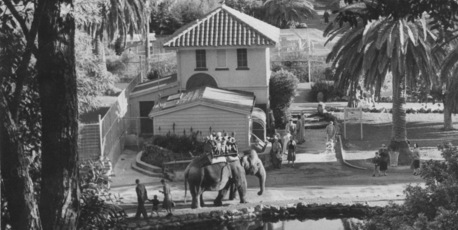 Auckland Zoo
Then: Onehunga was the unexpected birthplace of the zoo in 1911 - albeit as a private menagerie of of six lions, a tiger, a panther, one hyena, two dogs, vultures, an emu and several monkeys shown by John James Boyd. Not surprisingly, the neighbours were less than happy with the noise and smells, so Auckland City Council bought the animals and opened the current Western Springs Zoo in December 1922. Jamuna the elephant joined the zoo in 1923 and lived until 1965.
Now: Conservation is the core of today's Zoo, with crowd-pleasing weekends drawing attention to the plight of endangered species such as orangutan or white rhinos. The stunning landscapes and open animal enclosures of the 17ha of Te Wao Nui immerses visitors in six key regions of native animals, plants and culture - 100 plant species and around 60 animal species drawn into coastal, wetland, forest, island, high country and night-time habitats. Close up backstage encounters, including night time camps for kids, are educative fundraisers to support the zoo's development and conservation work. aucklandzoo.co.nz