An abandoned wife isn't about to live life quietly, writes Nicky Pellegrino.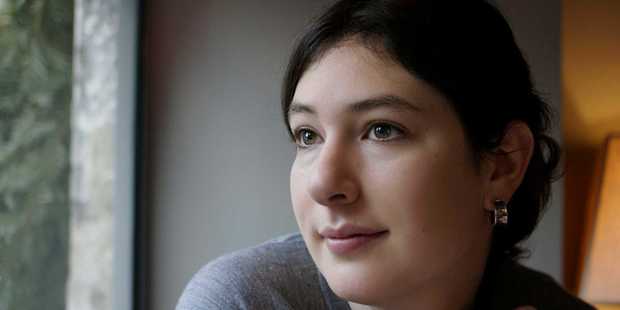 The term chick-lit is used fairly indiscriminately to describe any novel written by a woman for women - and often it's said with a sneer. This is annoying and no help to readers. We need another label altogether to identify books such as The Gallery Of Vanished Husbands by Natasha Solomons (Hachette, $37.99) which, yes, have female appeal, but aren't frothy sex-and-shopping stories or potboilers.
This is UK writer Solomons' third novel and, like her previous ones, it is a touching tale with a Jewish theme. Mother-of-two Juliet Montague is living in a conservative Jewish community in London. Her husband has abandoned her, disappearing without a trace, and so she is considered an aguna - forced by tradition to be forever chained to him, pitied and expected to live out her life quietly and invisibly, working in the family spectacle factory.
But it is the 1960s and she isn't a woman who finds it easy to live quietly. We discover this at the start of the book, which opens on Juliet's 30th birthday, when she goes to buy a fridge with her hard-saved money and ends up commissioning an artist to paint her portrait.
It turns out she has a deep, visceral love of paintings and a genius for spotting talent. That first picture leads her into the London art world of the swinging 60s, where she makes friends and poses for portraits - in fact, the story is constructed around the pictures of her that are painted during her life.
Many of the artists are drawn to her, but there is one, a recluse who never leaves Dorset and whose work is unfashionable, she is fascinated with.
Juliet is an outsider in all the worlds she occupies, and will never be free unless she can find George, the man she loved but never really knew. Her search takes her to California but what she discovers there doesn't help her. The Gallery Of Vanished Husbands is about how she escapes her cage and finds her measure of happiness.
The author has said the story was inspired by her husband's family history - he had a grandmother who was an aguna and struggled to provide a life for her two children, just like Juliet. Solomons never knew her but has fleshed out the bones of her story and made it into a book that is quietly impressive and full of feeling. This is a novel about compromise, family loyalties and love, about all the many parts of a woman just waiting to be seen in her. It is gently paced, often with a melancholy tone, an old-fashioned read in many ways.
So not chick-lit but engaging nonetheless. I enjoyed Solomons' other titles but think this has the most depth and maturity.