Best picks for under the Xmas tree include revival of favourites like Furbies, Lego and Cabbage Patch Kids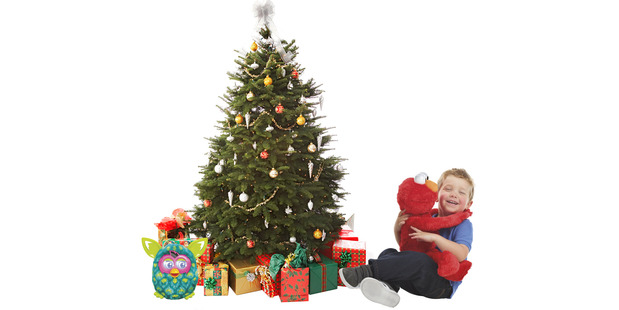 The Christmas countdown is on, with just eight weeks until Santa checks his naughty and nice lists and decides which children deserve presents.
Christmas promotions often kick off around Labour Weekend rising through late November and early December, said Retailers Association chief executive John Albertson.
So for those wanting to be prepared, the Weekend Herald has a list of the top 10 toys compiled by experts.
This year, it's a flashback to the 90s with Furbies, Lego and Cabbage Patch Kids enjoying a revival.
Repeka Haurua, a toy buyer for Toyworld, travels the world sourcing and buying toys. She said one of the major trends this year is that "everything old is new again" with nostalgic characters and brands re-emerging.
"These 'old new' toys play on the minds of the parents and grandparents, bringing back fond memories of their own childhood and Cabbage Patch Dolls are the hot favourite to do just that this Christmas," Ms Haurua said.
"Technology also continues to play a big part in the evolution of value-added toys. The LeapPad was a key item last year and this has evolved into 'The LeapPad Ultra' which features a new wireless component."
Also on the list are toys that perform every year, like Lego, which Ms Haurua said provided an array of price points and themes. She'd also noticed licensed products continuing to grow in popularity, with Disney Infinity producing the surprise factor to its annual toy list.
The Warehouse also released its Christmas picks this week. Its list included Glitzi Globes (from $14.99) and Monster High Dolls ($34.99).
Buyer for The Warehouse, Lonnica Van Engelen, compiled the list to "make sure you get it right this year".
"We have gone to great lengths to ensure we have all the favourites in store - we've even employed four new toy testers, aged 6 to 10, to make sure we're getting the best feedback!"

Win a toy
To win one of Toyworld's 10 hottest toys for Christmas 2013, email your name and contact phone number to newsdesk@nzherald.co.nz by Wednesday, with "Toy" in the subject line.