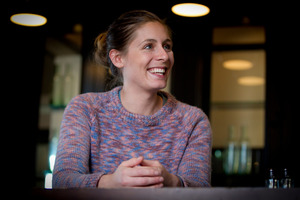 Booker Prize winner Eleanor Catton has described her embarrassment at growing up without a car or television - but says she later came to thank her parents for it.
In a column in Britain's Guardian newspaper, the 28-year-old paid tribute to New Zealand's dramatic landscapes and described her family's holidays while growing up in the South Island.
"For many years while I was growing up my parents did not own a car. We rode around town on two tandem bicycles and one single (a source of considerable embarrassment to me at the time) and at weekends we would occasionally rent a car in order to drive into the alps, and go hiking," she wrote.
"My sense of injustice about our family's 'weirdness' in not owning a car was amplified by the fact that we did not own a television either - my parents were unapologetic about this, and told me very cheerfully that I would thank them for it when I was older, which was quite true."
Catton, who became the youngest winner of the Man Booker Prize, for her novel The Luminaries, this week, also wrote affectionately about her family's holidays in the South Island.
Check out images from the prize giving in the gallery:
She said her father, an expatriate American, and mother chose to live in Christchurch because of the city's proximity to the mountains and, in particular, Arthur's Pass - "the mountain village that was and is my father's spiritual touchstone, his chapel and cathedral in the wild'".
In her column Catton said her father would make them trek for hours to reach summits - "or whatever spot was deemed by my father to be of adequately punishing distance from the car to deserve lunch".
He would then claim to have forgotten his Swiss Army knife and cut into cheese with his credit card, which Catton said was more interesting to her than looking at a cloud-filled valley at the time.
"It is this kind of detail that I remember - the credit card, waxy and oiled along its edge - from our expeditions into the hills.
"I can recall the clean-smelling interiors of each rental car, always a different model and a slightly different shape; the empty glove box; the chipped toes of my boots; and how my hands became swollen and too weak to make a fist after a day of walking uphill."
But Catton said she did not remember the views from her childhood trips to the alps.
"In fact I am sure that I never experienced, as a child, any kind of encounter with the sublime, that catch in the throat, that tightness of the lungs, that sudden, roaring sense of one's extreme smallness in a huge, awful, beautiful world."
That has changed, however, with the author saying she could now be moved to tears by a peak.
She said travel brochures tried to capture the quality of New Zealand's panoramas with adjectives like pristine, untouched or majestic.
"But the words seem cheap and insubstantial, however accurate they may be, in the face of the real thing."
Eleanor Catton reads an extract from her Book Prize winning novel: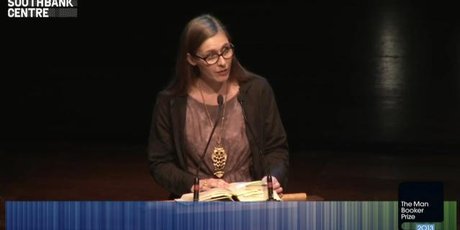 Catton's column can be read in full here.
- APNZ