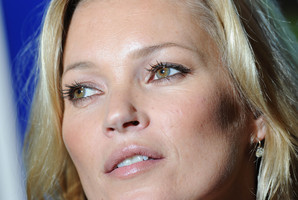 Kate Moss is British Vogue's new contributing fashion editor.
The 39-year-old model has appeared on the cover of the publication 33 times, but has never stepped behind the camera before. The magazine's team are thrilled to have persuaded her to expand her career in such a way.
"I am absolutely delighted that Kate is going to work with us in this new role," editor Alexandra Shulman said on Thursday.
"Her undoubtedly brilliant sense of style, depth of fashion knowledge and understanding of what makes a wonderful image will be exciting to see on the pages of British Vogue. I am really looking forward to working with her on ideas."
Moss will collaborate with the magazine's stylists to put together photoshoots and will choose the models to appear in them and the photographers she wants to work with.
Her first story will feature in a spring issue of the publication next year.
This marks the latest in a string of new career moves for Moss, suggesting she is keen to build a career away from modelling.
She recently confirmed she is reprising her work with Topshop, with a new line due to hit stores in April 2014. It remains unknown if she will feature any of her own designs in her debut Vogue story.
"I have really missed being involved in the design process, and working with the team at Topshop," she told WWD when her new range was announced.
"Now more than ever, with London being at the forefront of fashion it feels like I'm back home working with Topshop."
Check out a gallery of images from a recent Kate Moss exhibition: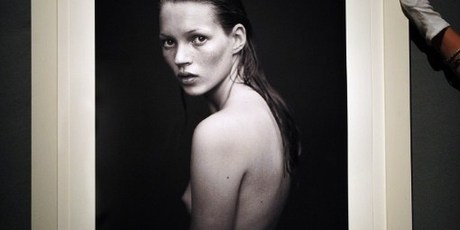 - COVER MEDIA