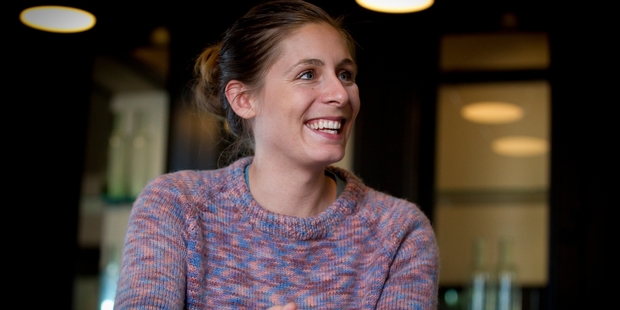 At 9.45 this morning New Zealand writer Eleanor Catton could win the 50,000 Man Booker Prize for her epic historical novel The Luminaries.
Set in 1866 gold-rush Hokitika, with its structure and narrative propelled by 12 men aligned to 12 signs of the zodiac, the 832-page murder-mystery has divided reviewers, electrifying many, baffling others.
But now it is the Man Booker judges - who have described it as "a New Zealand Twin Peaks" - who must decide Catton's fate on this possibly life-changing day.
If the 28-year-old Auckland writer wins, she will be the youngest to take the prize. That may have its downside. Catton has spoken of how making the Booker shortlist has cut her life in two: the "Eleanor" public life, and the "Ellie" private life.
"I can feel the public side of my life and the private side of my life sort of drifting away from one another."
Catton recently told the Herald that her London agent advised her that "either she doesn't win the prize, in which case she has had a wonderful time and can go back to her own life". But if she wins, "she is going to have an absolutely ghastly life for the next three years going on tour and losing touch with her normal existence".
Never mind the prize. Catton said she was "absurdly excited" about receiving the leather-bound edition of the book given to each finalist - this from a woman renowned for her coolness, her sense of control. As one observer has commented, "Her understanding of male characters, and prostitutes and smoking opium is amazing. It's as if she has lived a much more colourful, wild life than the young woman you read about or listen to on the radio."
Not everyone has praised The Luminaries. Critic Robert McCrum wrote in the Observer: "This sprawling mystery, a Victorian pastiche set in Victorian New Zealand, is replete with red herrings, astrological symbolism, and suspended revelations.
"A doorstop of a novel, by a New Zealander who appears to have swallowed a dictionary, it is by Trollope out of Wilkie Collins, possibly suckled by John Fowles.
"At more than 800 pages, it left this reader wishing that Catton had also paid homage to Robert Louis Stevenson whose best line, surely, is 'the only art is to omit'. On page 342, Catton supplies a story-so-far from the point of view of the protagonist Walter Moody. If you are unemployed, or marooned on a desert island, this timely round-up might give you the courage to investigate the next 500 pages."
Jim Crace is seen as the narrow favourite to take the Booker with Harvest, but Catton has been put at second-equal with Colm Toibin's The Testament of Mary.
Even without the prize, Catton will remain a shining literary star. From now on, whatever happens today, her writing will be closely followed; she has become a luminary.
Crossing my fingers for @EleanorCatton! Love this pic of Ellie and her entourage via @GrantaBooks. #ManBookerPrize pic.twitter.com/wrQNYJFSlt

— Amanda Preston (@amandapreston) October 15, 2013
It's a full house at the beautiful Guildhall ahead of the #ManBookerPrize announcement. Not long to go... pic.twitter.com/i0wR7eGCnD

— Man Booker Prize (@ManBookerPrize) October 15, 2013
The finalists
* Jim Crace Harvest
* Eleanor Catton The Luminaries
* Jhumpa Lahiri The Lowland
* Colm Toibin The Testament of Mary
* NoViolet Bulawayo We Need New Names
Ruth Ozeki A Tale for the Time Being