You can't pick the weather in Auckland. Just when you think Spring has certainly sprung, you've got to pull on the wet weather gear again. So this weekend, we've decided to take a look at what's happening in one popular Auckland haunt, Britomart.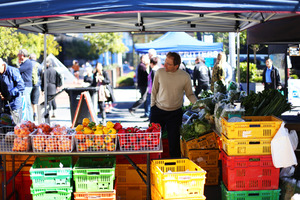 Start off wholesome:
There's so much food and beverage temptation around the Britomart precinct that we want to start off our weekend feeling fit. Luxurious sportswear label, Lululemon, hosts free yoga, pilates and other free fitness classes in store at 8.30am. (Plus it's right next door to one of our favourite brunch spots, The Store.) It's worth waking up early on the weekend so you can indulge guilt free later on!
Details: Check out the Lululemon Athletica Britomart website for the calendar.
Graze around the markets:
Every Saturday morning - rain, hail or shine - stalls are set up selling all sorts of seasonal produce, artisan pastries, fresh juices, cheeses, preserves and international delights.
Pick up a latte and wander around listening to the live music from 8am until 12.30pm. Plus, you don't have to worry about pricey parking - find a spot at Britomart Car Park and stay until 1pm for $6 by validating their parking ticket at the market.

Details: Visit the City Farmers' Market website.
Dinner is a winner: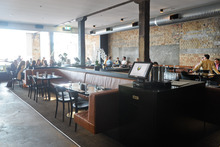 There are all sorts of hip new places popping up around the area (Orleans was heaving when we popped in last weekend), but we recently re-visited one of our old favourites, Ebisu, to sample the new menu. The soft shell crab sliders, beef tataki and wagyu dumplings are a must. Not only does the sexy spot promise to fill our bellies with Japanese delights, but at the moment they're running a competition to win the 'Ultimate Tokyo Food Tour' for you and a buddy, hosted by Kiwi DJ and Japanophile, Nick D. Find out more down there about how you can wine, dine, win!
Details: Ebisu, 116-118 Quay Street Britomart. Visit www.ebisu.co.nz.
Check out this weekend's Weather Watch: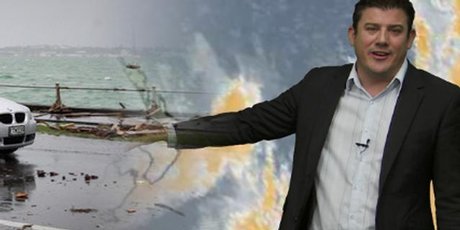 Find out the best bits from Life & Style this week in the video below: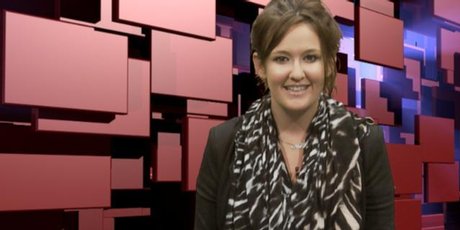 Follow Life & Style Online on Twitter here. Follow Life & Style Editor Nicky Park on Twitter and Instagram. Follow Weekend Life Editor Catherine Smith on Twitter and Instagram.