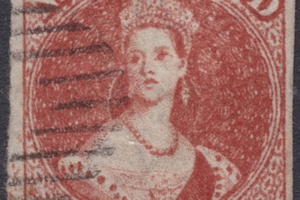 They're not getting any younger but stamp collectors are still around in decent numbers - and they still splash their cash around.
A stamp and coin auction running today and tomorrow at the West Plaza Hotel in Wakefield St in Wellington is expected to attract hundreds of bidders from both the global and domestic market.
The most prized lot, an excellent condition one penny full-faced Queen from New Zealand's first ever stamp issue, known as an SG1, is expected to fetch above its estimate of $10,000.
"'It's a hobby that appeals mostly to the generation of 50 to 60 plus," said auctioneer John Mowbray.
"It's a great hobby for people who are less active in their lives and have a bit of leisure time."
The annual auction was still going strong heading into its 21st year and rare stamps and coins continued to appreciate in value, he said.
"Our sales figures are as high as ever and the sales are as big as ever. And the prices they are fetching today are certainly the highest they have ever fetched."
A collection of late 19th century stamps that featured advertising for the likes of Bonnington's Irish Moss and Pears Soap was also expected to attract a lot of attention.
In total about $2 million of stamps and coins will be up for sale.