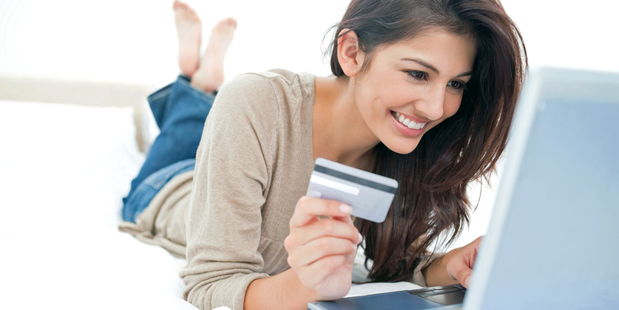 Life has never been so good for discerning fashion shoppers. Online shopping makes even the most obscure brands accessible.
The most obvious place to buy fashion online in New Zealand is from the high street stores' websites. Some, such as Glassons, Ezibuy and Jacqui.E have most, or their entire catalogue, online, and can be a good way to find end-of-season sale items in your size or preferred colour if they are not available in the store. Some stores, such as Wildpair, have free delivery.
There are plenty of online-only stores for Kiwis.
I'm a fan of LastSeason.co.nz. Or check out SocksandJocks.co.nz and Fash.co.nz, but read the "About Us" section to ensure they are based in New Zealand.
For top New Zealand designers, Preciouspeg.com, Superette.co.nz, Hifashion.co.nz and Thanksyo.com may also stock popular brands.
Many worldwide fashion stores ship to New Zealand.
Most fashionistas will know ASOS and boohoo.com. Marks & Spencer, La Redoute, and Top Shop all ship free or for reasonable postage.
The Chinese are getting in on the online fashion act.
SammyDress.com has such cheap clothing - albeit of dubious fashion value - that I just had to mention it. I clicked on one sale top and the total cost including postage was US$7.14 ($8.57). Even with rip-off bank fees, that's less than $10.
Jollychic.com is another Chinese fashion retailer, but it is more upmarket.
One fashion website worth checking out - if you've got hours to spend surfing - is Etsy.com. It's a marketplace for clothing and handcrafts from around the world and the items on sale are often unique.
Plus-sized women often complain about the lack of choice in high street shops.
Not online.
LongIsland.co.nz is local, and numerous overseas larger-size stores such as OneStopPlus.com and Evans.co.uk will ship here for reasonable rates.
Etsy and some of the international stores I mentioned have plus-size ranges.
TradeMe shouldn't be ignored as a source of new fashion clothing. There are more than 30,000 listings of new items in the women's clothing section alone.
If you have a favourite online store, please post it on the comments.

Deals
• MarksAndSpencer.com: £8 ($15.49) off lingerie when you sign up for a newsletter.
• Asos.com: Plus-sized dresses from $21.33.
• Lastseason.co.nz: Get 10 per cent off by telling two mates.
• Zodee.co.nz: Free delivery on orders over $30, and $5 off for new members.