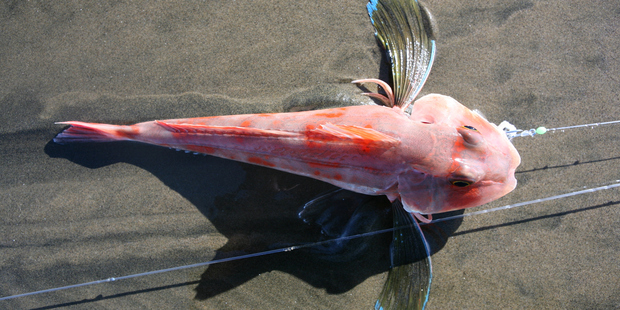 The world of marlin fishing lost one of its great characters and pioneers when Bill Hall died recently, aged 90. With his famous custom-built game-fishing boat, TeAriki Nui, Bill achieved a lot of "firsts".
"He was the first to take his boat offshore, to the Pacific Islands and Australia, now it is common," said veteran Bay of Islands charter skipper Bruce Smith. "He did everything with enthusiasm and passion, and he did it for 60 years. He was one of the first to embrace lure fishing and then did nothing else. He was still fishing at the end; in fact he went to Hawaii and caught a marlin a month before he passed away," said Smith.
Bill was fiercely competitive but also the first to get on the radio and tell others when he sighted fish, and where they were.
Bill set a record in 1996 when TeAriki Nui boated 75 marlin in one season, a feat which has since been long overtaken as boats venture further afield.
Bill Hall will be remembered for his famous "Old Blue" marlin lure, and for the books and videos he produced on catching marlin. And the stories and yarns in the Bay of Islands Swordfish Club.
On the local fishing scene, snapper are running off the west coast with one party reporting boating a limit of 30 big snapper while fishing in only 11m off Kariotahi Beach. This bodes well for surfcasters and those using torpedo-powered long-lines off the beach. Mullet was the hot bait on that day. Those anglers who ventured out to the 60m mark were plagued by sharks, with only the odd snapper. Veteran Manukau fisherman John Moran reports there are more gurnard outside the Manukau than in the harbour at the moment.
"Pillies which have been frozen two or three times have been slaying the carrots [gurnard]," he said.
"The older and daggier the bait the better. Bait elastic is the way to go, although one good tip is to shove a cube in a tea bag and secure it with the main hook [after you've made a cup of tea]," he said.
Moran said the whitebait season on the Waikato River started slowly but when they did start running two weeks ago they stuck to the centre of the river until well above the Elbow. The best reported haul was 15kg.
The Lake Taupo rivers were coloured after heavy rain last week, but will fish well with fresh runs of trout entering the rivers and streams. In coloured water heavy nymphs and large glo-bugs hooked a lot of fish, but those anglers returning to size No18 and No20 nymphs did better in clear conditions.
Bite times
Bite times are 1am and 1.25pm today, and tomorrow at 1.50am and 2.15pm. These are based on the moon phase and position, not tides, so apply to the whole country.
More fishing action can be found on Rheem Outdoors with Geoff, 5pm Saturdays, TV3, and at www.GTTackle.co.nz.