Unique enzyme in the furry treat is found to speed up digestion of protein-rich foods.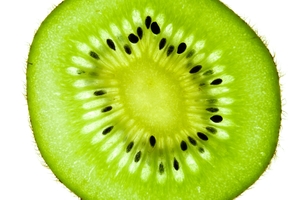 Beef burgers and dairy-laden meals could be back on the menu for those with digestive problems - as long as they eat a kiwifruit afterwards.
New Zealand researchers have found green kiwifruit significantly aids faster digestion of protein-rich foods. A unique compound in the fuzzy fruit helps digest proteins common in cheese, yoghurt, red meat, fish and chicken.
The study, by Lovedeep Kaur and Dr Mike Boland of the Riddet Institute at Massey University, was published in the journal Advances in Food and Nutrition Research.
They discovered that an enzyme found only in kiwifruit leads to faster digestion of food. Ms Kaur, who spent two years creating models to mimic stomach digestion, said kiwifruit was rich in actinidin, which broke down protein quicker than digestive enzymes.
"The enhancement of gastric protein digestion after eating kiwifruit can increase the rate protein is absorbed in the small intestine, ultimately affecting the overall protein in the human body."
The study was funded by Zespri.
Juliet Ansell, Zespri's health and nutrition leader, said it was an exciting result.
"People like to eat something that makes them feel good, not something that will leave you feeling bloated."
Kayla Joy Dalrymple, 20, is such a fan of local kiwifruit that she eats it whole, skin included.
"When it's in season I eat it every day, it is so cheap and delicious and the skin adds a sour, tangy taste."
Ms Dalrymple says the nutrients and iron in kiwifruit fit in with her healthy lifestyle.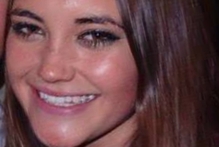 "Obviously I have a bit of junk food here and there but everything is in moderation. When you eat too much you feel sluggish and not as active but eating fruit helps me feel clean."
General manager of Five Plus a Day Paula Dudley said kiwifruit's protein absorption power and high levels of vitamin C made it a superfruit.
"I think we all know we shouldn't be stuffing ourselves so full that we are uncomfortable, however if we find ourselves in this situation it is good to know a kiwifruit can help."
Gastric fantastic
*Kiwifruit seeds first arrived in New Zealand in 1904 after being brought back from China by a Wanganui Girls' College headmistress who passed them on to a Wanganui farmer with an interest in unusual plants.
*The first commercial planting of kiwifruit was in 1937 by orchardist Jim MacLoughlin.
*The fruit was initially called the Chinese gooseberry but this was changed to kiwifruit in 1959 by an Auckland fruit-packing company.
*The fruit is New Zealand's largest export - New Zealand kiwifruit exports account for around 30 per cent of world trade in kiwifruit.