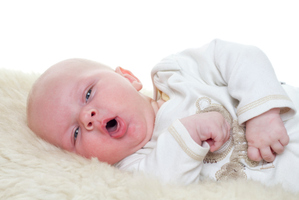 The country's whooping cough epidemic is the worst in 15 years and better overall vaccination levels were vital to stem the disease, a paediatric doctor says.
Three babies aged under six weeks have died from the highly contagious disease in the past year.
The first whooping cough vaccinations are not given to babies until they are 6 weeks old, then again at 3 months and 5 months.
Starship Children's Hospital intensive care doctor John Lillie said most children suffering from the illness were younger than 3 months old.
"The ones who are the sickest and most likely to die are less than 6 weeks of age - and these are the babies who are too young to have the vaccination and they are not protected in any way," he told Radio New Zealand.
Many New Zealanders were not protected against whooping cough because vaccines were not introduced until the 1960s, Dr Lillie said.
But while the disease could be deadly for young children, it appeared even one dose of vaccination helped to protect them, he said.
"You're less likely to die if you have had some partial immunisation, but you still can end up in intensive care with only one dose of vaccine or two doses."
The Ministry of Health said in April that since the latest outbreak began two years previously, 8800 cases of whooping cough had been reported.
- APNZ