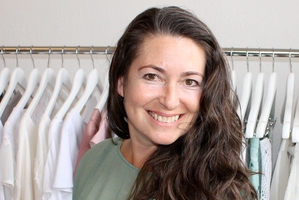 My happy place is Midway Beach, the town beach in Gisborne. I split my work between London and Auckland and I have a very busy lifestyle, which is why the beach is so precious. I just love it.
Gisborne is my hometown and the place I come to retreat and relax. At the moment, I spend three days a week here - Friday, Saturday and Sunday. It's a precious time.
The beach is where I get to curl my feet in the sand and quieten my mind and just walk.
I grew up surfing here with my best friend. It was the happiest time, between about 13 and 17.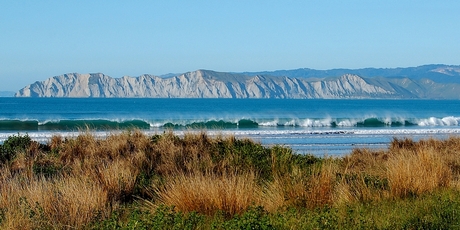 You're carefree at that age and in Gisborne you can be. We would just get on our bikes and go over to the beach and spend all day just surfing, swimming, hanging out, walking.
Being there now captures a little bit of that for me. I'm here right now - it's a beautiful sunny day. My Mum and Dad are still in Gisborne and my sisters are here. That's why I choose to come back.
When I'm back I'll walk up and down the beach. It's about clearing my mind, calming, relaxing, breathing in the sea air.
I like it in all seasons, I don't care if the wind's blowing and the sea is smashing down - I love it. And then there are the days when it's calm and the sky is beautiful and blue and the waves are softly washing in - I love that, too.
It's where a lot of my designing happens. The beauty is that with a computer you can be anywhere and do what you need to do.
I get a lot of inspiration from the beach, from the patterns of the sand to the hills in the background and the colours of the sky - everything about it.
My new summer collection has seagulls flying up into the air. I'm a real pattern and print person, and in my last collection there were waves crashing in and the sea flying up - very vintage.
The screensaver on my computer is of the Gisborne beach and it's on my iPhone.
When you're travelling, people love to see where you come from and they look at it and say, "Oh my God". They can't even imagine it. And when I say it's my hometown, it's where I go back to, people are just blown away.