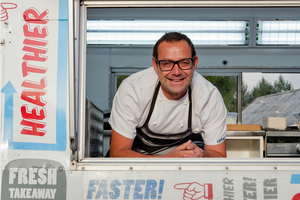 With his thick-rimmed glasses and jovial Kiwi twang, Mike Van de Elzen, is best known as the guy behind the wheel of the Food Truck. The New Zealand chef was picked to be the face of the top-rating TV series, and never did he imagine it would be hit around the world, evolve in to popular take-out joint and mean penning a couple of cool cookbooks.
With the release of his second Food Truck cookbook recently, we spoke to Mike about the phenomenon, his favourite foodie tales and what's next on the agenda. Check out the video below then read more about how you can join in the banter with Mike.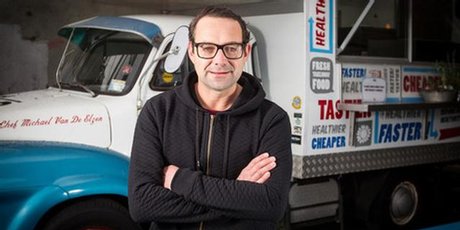 Mike will be online for a live chat on Life & Style from 12-1pm tomorrow (Friday, August 30). Join us then and get them in early by email here or flick them over to Life & Style on Twitter here.
Follow Life & Style Editor Nicky Park on Twitter and Instagram.
* The Food Truck Cookbook No.2, published by Random House, is available now. RRP $39.99.