This weekend we're all about pleasing parents and keeping the smaller set happy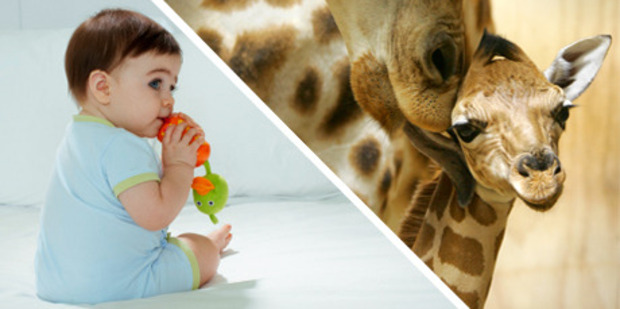 Kid-friendly Breakie
We plan to get the weekend off to a good start by taking the little prince or princess to the Little King Café in Milford. There's a kid-friendly play pen (with grown up art), even changing tables in the loos, and, best of all, royally good feeds. We can't go past the waffles of various stripes (including junior-sized servings) and the mince-on-toast is way better than the version we cranked out in the student flat days. Roast veges with parmesan and sour cream give us a good start on our good intentions to eat healthy, too, this weekend. OK, so we do recommend stocking up on the ginger slice just in case we're peckish by morning tea.
• Details: Little King Cafe, Milford 132 Kitchener Rd, Milford 09 489 7278
Check out The Baby Show
A show that's made with time-poor parents (and parents-to-be) in mind, with everyone baby-related in one spot.
The parenting seminars are by helpful experts (we'll be lining up for the one on sleeping), there's groovy free entertainment for the littlies, giveaways and show-only specials. We're particularly impressed by the Baby Show App for iPhone and Android which gives you show maps, exhibitors profiles, special offers and links to websites.
And we'll be elbowing the small sorts out of the way to get out own play in the Lego/Duplo brick pit - how cool is that?
• Details: The Baby Show Auckland, Friday til Sunday 10am - 5pm ; ASB Showgrounds Auckland
Take the kids to market
We love Hobsonville Point for the Farmers Market - a real 'foodies' market with local farm produce, breads, meat, fish, cheese, eggs and, naturally coffee. Better still, it's indoors. When we want more of a feed, we can head to Catalina Cafe.
Then throw the kids out into the best art-meets-park in Auckland. WE love the giant climbing structures that look like fantail nests and oversized metal seedpods in this nature-based playground themed like a forest floor. The pathways around the equipment mimic tree-roots and delighted children rush around them, there are more paths for the cycling/scootering set.
• Details: Hobsonville Point Playground, Catalina Cafe Cnr Buckley Ave and Hastings Cres, Hobsonville Point; Farmers Market Saturday and Sunday 9am to 1pm. No. 5 Store, behind the hedgerow across from the Catalina Café.
Climbing the walls
The minute there's a break in the weather, we're heading the kids over to the Wetland Community Play Park. Built to prompt children's interest in the nearby wetlands and ponds, the real attraction is the climbable art - giant metal pukeko babies with their mother, over-sized stone eggs, metal stems that play sounds, tall towers with yellow binoculars poking out of walls. The puddle pavers that fill up with water on wet days were just made for this weekend. Older kids will love the skate park, winner of last year's Best Design awards - almost a sculpture in its own right.
• Details: Wetland Community Play Park, Sir Barry Curtis Park, enter at Stancombe Road, Flatbush

Big family style dinner
What better place to celebrate kids and family and food than Ponsonby institution, Prego.
There's a reason this place is loved by everyone from tots to teens to grandparents, it's true Italian familia style. We love how the kids are kept happy with disposable kids' menus and colouring in, pizzas and pastas arrive quickly for the kids and the staff are just plain welcoming. And it's a noisy happy place, so nobody minds noisy happy kids - which makes us happy. Time to totter home for a quiet Sunday night, we think.
• Details: Prego, 226 Ponsonby Rd, Ponsonby. Opening hours: 12-late - open every day. No bookings, but best times for kids and families 4.30pm-6.30pm before the dinner rush. Phone: (09) 376 3095.


Take a look at this weekend's Weather Watch video below:
Follow Life & Style Online on Twitter here. Follow Life & Style Editor Nicky Park on Twitter and Instagram. Follow Weekend Life Editor Catherine Smith on Twitter and Instagram.