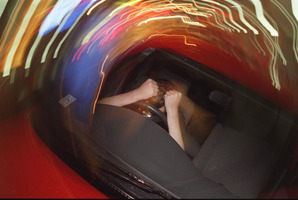 Often, front page news stories don't make good talkback radio.
For talkback to be ignited, there needs to be an issue where there is no right or wrong, just opinions. Should Maori be compulsory in schools, for example. Or is it okay for a preschool to allow only dolls that are anatomically correct on its premises? That sort of thing.
It helps too if a lot of people have had the same experience. Love at first sight. Earthquakes. Memories of the school dental nurse. A multitude of stories can be told and a rich vein of diverse experiences mined.
So when I ended up with a night and a half of stories from people who had experienced TGA, or Transient Global Amnesia, I was stunned and more than a little disturbed.
The stories stemmed from the New Zealand Herald article recounting the story of the woman who drove more than 300km when she was, to all intents and purposes, asleep. She'd taken a couple of sleeping pills before getting behind the wheel and a concerned relative had called police to say she was on the road.
The friend asked police to stop her before she, or someone else, came to grief. The unnamed woman drove from Hamilton to Tauranga via Auckland without being spotted and when she woke up, much to her surprise, she found herself in the driveway of her old house.
I mentioned this story during a lull in calls the other night, and asked if anyone else had had the same experience.
My producer rolled his eyes at me. As if, he said. And the lines lit up.
A woman told us how she had ridden her motorbike for some kilometres before finding herself zooming through traffic on Brisbane's Story Bridge, completely unaware how she got there. Another got on her bike and rode from the North Shore to Auckland University.
One woman got on a bus, went to the mechanic to pick up her car, drove to the supermarket and then home, all the while believing that everyone she met and spoke to was speaking a foreign language.
There were plenty more stories of people driving, completely unable to remember who they were but following all the road rules and road signs and managing to make it home.
Two others spoke of having a shower and then wandering into the street before concerned neighbours got them inside and covered up.
And were told by their doctors that they had experienced TGA.
Clinically speaking, it's a temporary but almost total disruption of short-term memory. A person in a state of TGA exhibits no other signs of impairment and can perform quite complex tasks, such as driving, without a problem.
It usually only happens once in a lifetime, although some callers told me they'd had two or three episodes.
I don't know if the woman who generated the front page headlines this week had TGA or not but thanks to her, I heard a whole lot of fascinating stories. And I'm going to be extra vigilant while on the roads - at least for a few weeks.
Do you have a TGA experience? Email: letters@hos.co.nz