This Weekend lands in Life & Style online every Friday. Check it out for our tips on how to relish your weekend.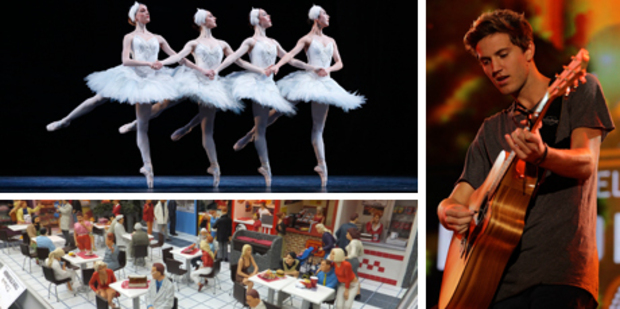 Ahh, Auckland. Why do you do this to us? Just when we thought we were safely out of winter and sliding in to spring, you throw this rain and cold and... wait a minute, it's still August and we're not through the worst yet. Rather than get down about it, we're heading out and about under cover, checking out the sublime to the ridiculous.
Drift away with Swan Lake
The music, the costumes, those dark and dreamy sets: Swan Lake, we think, is the ultimate balletomane's ballet. With the superb pairings of beautiful girls and handsome chaps, those famous set pieces, we can see why this ballet has stood the test of time. Auckland may not be St Petersburg, but we can transport ourselves there for a couple of sublime hours.
• Details: Swan Lake, Royal New Zealand Ballet, Bruce Mason Theatre, Takapuna, Saturday and Sunday. Next week, Wednesday to Sunday at The Civic. Tickets here.
Increase your wine wisdom
We don't think that the newly refurbished Victoria Park Market is getting nearly enough fuss, so are thrilled to see the line-up of over 30 boutique wine labels showcasing their stuff at The Winter Warm Up. Wonder around sampling, listen in to the Wine Secrets series of talks and lap up guided tastings from some of NZ's best wine experts. We'll be planning our buys to see us through the winter and into some nice spring drops.
• Details: Boutique Wine Showcase, Victoria Park Market Saturday and Sunday. Talks start at 12.30 pm. Part of Auckland Restaurant Month Winter Warm Up.
Step in to the world of miniatures
Blame our lack of a dolls' house as a whipper-snapper. Or perhaps a longing to escape the real world and shrink ourselves, like Alice. Whatever the reason, we turn into a seven-year-old as we ooh and ahh at the tiny perfection created by the clever folks who make miniatures. Whether it's the teeny tiny local mall food court, Hogwarts Castle, or rows of pretty town houses, this is a world we lose ourselves in. Grab a small, easily-enchanted child and go look. You'll be buying one-inch-to-the-foot scale accessories by the end of the afternoon, guaranteed.
• Details: Shore Miniatures Club Biennial Show, Saturday and Sunday 10 - 4pm, Albany Village Hall. Tickets $2 to $5.
Boot scoot at the NZ Country Music Awards
Deep in our Kiwi hearts, we never let country go. All that weepin' and a-wailin' over the men who broke our hearts, the gals who let us down, the big wide open spaces. With a horse not far away. And with the cool alt-country-folk revivals a-happenin', we can be happily, ironically hip as we see the country's best of the best sing their hearts out for the top awards. Cowboy hats and fringing optional.
• Details: NZ Country Music Awards, Saturday 7.30pm, Founders Theatre Hamilton Tickets from $70 from Ticketek
Take a look at this weekend's Weather Watch video below: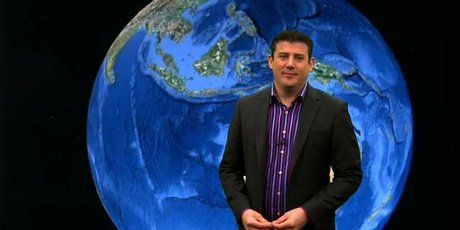 Follow Life & Style Online on Twitter here. Follow Life & Style Editor Nicky Park on Twitter and Instagram. Follow Weekend Life Editor Catherine Smith on Twitter and Instagram.