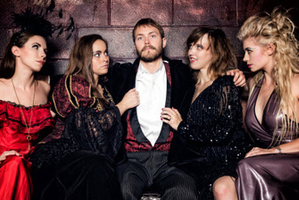 New Zealand's man drought in the over-30s age groups is official.
New population estimates released by Statistics New Zealand yesterday show there are significantly fewer men than women in the age groups over 30. For those aged 30 to 34, women outnumber men by 7270, while for the 35 to 39s, the gap widens to more than 12,000.
But for those in their 20s, the numbers are reversed, with men outnumbering women.
Meanwhile children - those aged up to 14 - make up 20 per cent of the population, down from 23 per cent since 1993.
Population growth in the year to June was due to natural increase - 29,800 more births than deaths - and net migration of 7900.
But the natural population increase is dropping because of a decreasing number of births. The natural increase in the year to June was the lowest since 2005.
The 2013 population estimates were calculated using 2006 Census data, adjusted according to numbers of deaths, births and net migration.
Data from the 2013 Census is still being calculated.
- APNZ