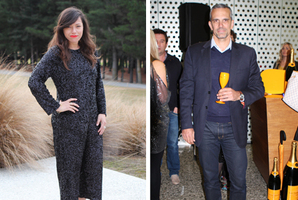 Style File have been casting their eye over the stylish streets of Queenstown this week. Gents about town (pictured above l-r) Ricardo Simich and Andy Pickering (aka the Herald on Sunday 'Spy boys') flew to the South Island to track down the most chic winter ensembles.
Street Style: Last week's Style File showcased quirky Queenstown looks, this week we are all about the super stylish. Our favourite locations to scout were The Hilton complex in Queenstown and Arrowtown's world famous The Hills golf course owned by Sir Michael Hill.
What do you think? Are we on the money or way off the mark? Who are you loving? Share your thoughts in the comment section below.
Best Dressed: This week there wasn't anyone who shocked us, just a couple of knockouts on the social scene. What do you reckon? Did these Kiwis kill it?
Best Dressed Woman (left): - Kylie Cooke, Stylist
X Factor stylist and Auckland fashionista Kylie Cooke looked fabulous in a killer Maurie & Eve black sequin jumpsuit paired with Kathryn Wilson shoes and a pop of red on her lips. Kylie was at The Hills for the Kathryn Wilson fashion show.

Best Dressed Man (right): - Josh Emett, Chef
Masterchef Judge and NZ's only Michelin starred (4 of them) chef, proud Queenstown local Josh Emett looked every bit the suave, handsome chef. Josh was at the Clicquot in the Snow presents Kathryn Wilson fashion show wearing an Ozwald Boateng jacket with a John Lewis cashmere sweater, Massimo Dutti shirt, Wesc Jeans and an IWC watch.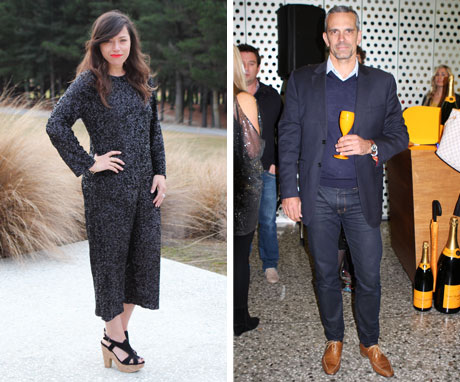 Check out last week's Style File here.
Follow NZ Herald Life & Style on Twitter. Follow our Style File spotters Andy Pickering and Ricardo Simich on Twitter.