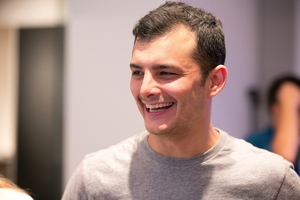 Entrepreneur and businessman Derek Handley is the author of Heart To Start (Random House).
The book I love most is ...
I love too many books to be able to answer that. Right now I'm reading a lot to my little 7-month-old son. The Very Hungry Caterpillar, by Eric Carle, is pretty cool.
The book I'm reading now is ...
I read books in parallel. I have a queue of physical books lined up on a shelf in the library, and a digital list in my Kindle app for my mobile and tablet. These include Uncharitable, by Dan Pallotta, about all the things wrong in the way philanthropy and charity works today; The House of Medici by Christopher Hibbert; I Know Why The Caged Bird Sings, by Maya Angelou; and The New Digital Age, by Jared Cohen and Eric Schmidt, which is packed with wild and ridiculous predictions.
The book I want to read next is ...
One of my goals is to read the Bible for the first time, cover to cover. My favourite bookshop is ... Amazon and the Kindle Store. It makes it easier than ever to buy and read. Amazon sends a couple of books to my iPad or home twice a week.
The book that changed me is ...
I don't think any single book has ever changed me - but all of them have combined to shape how I see the world, and what my place in it is.
The book I wish I'd never read is ...
I can't imagine wishing I'd never read a book because there's always something you can take away from it.