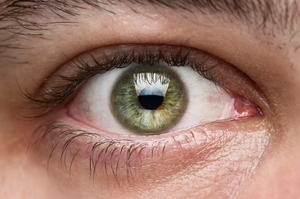 Kiwi teenagers are being warned against a bizarre eyeball-licking craze sweeping Japan.
Oculolinctus, or 'worming', involves licking the eyeballs of another person, in a fetish-like practice which Japanese teenagers are using to show affection to their love interest.
Media in Japan are reporting a rise in the number of teens suffering from eye infections as a result, and optometrists in New Zealand are warning youths not to follow suit.
One Japanese school reported a third of its 12-year-olds had engaged in `worming', a practice teachers became aware of after realising the eye patches students were wearing in class were not a new fashion trend, but a bid to hide their conjunctivitis, the ShanghaiList.com said.
There is now evidence the craze has arrived on US shores, with the Huffington Post quoting a 29-year-old environmental science student praising the activity.
Photographs and YouTube videos of people 'worming' and being 'wormed' are also circulating the web.
Ian Finch, chairman of Visique New Zealand, has issued a warning here, saying eyeball licking can cause conjunctivitis, also known as `pink eye', as well as transmitting the herpes virus.
"Your eyes are a vital organ and it is essential that you care for them in order to ensure their health,'' he said.
Mr Finch said oculolinctus can have serious implications, with some eye infections leading to blindness.
"A human has more than 40,000 bacteria living on their tongue, so it's certainly not something you want anywhere near your eyes, which are vulnerable to disease and damage,'' he said.
"Engaging in oculolinctus is very likely to cause infection, which can in turn cause permanent harm and even loss of sight.''
Andrew Sangster, an optometrist with the NZ Association of Optometrists, said while he hadn't heard of any cases in this country, he was aware of the phenomenon.
"The eyeballs are the most sensitive organ of the body,'' he said, warning of the potential for "some pretty nasty eye infections''.
He said with "all the various flora and fauna that grows in the mouth'' there are "so many [possible infections] I couldn't even begin [to list them]''.
Mr Sangster likened the potential for infections to "the old days of hard contact lenses'', when some users would lick the lens before putting them in their eyes, which he said led to eye infections.
"Any practice which touches the tongue with the eye is going to increase the risk quite significantly,'' he said.
A spokesman for Auckland District Health Board said its eye clinics are not aware of any cases related to the trend.
- APNZ