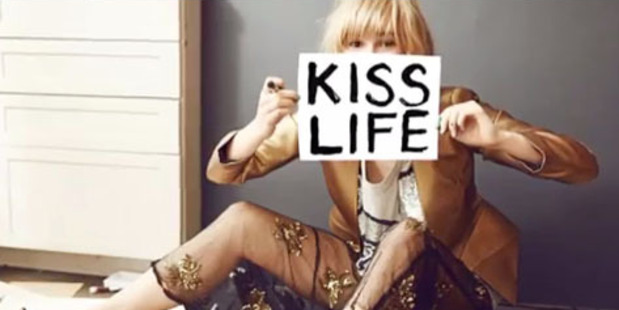 British model Suki Waterhouse, who is the face of Australian label Sass & Bide's latest campaign, says she enjoys bringing her own creative flair to shoots.
Waterhouse says she was allowed to get truly involved in the Autumn/Winter 13 campaign.
Check out a video of the latest campaign below: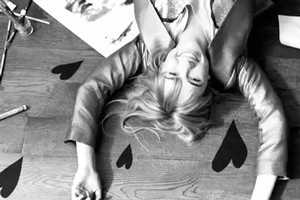 She is a keen artist and was free to paint over some behind-the-scenes images from the shoot in New York City, explaining that freedom is just the sort of thing she loves.
"It's a lovely thing when brands allow you to bring your own creative flair," she told British newspaper The Telegraph.
"It made the whole experience even more enjoyable and I loved the Sass & Bide collection so I was spoilt for choice."
Heidi Middleton and Sarah-Jane Clarke founded the label and knew Suki was the right choice to promote their latest collection. They didn't think twice about getting her more involved than models usually would be.
"Suki embodies the spirit of the brand" Middleton says.
"She has a curious mind and looks at the world in an original way - we felt an instant connection to her.
"We wanted Suki's creativity to shine. In the behind-the-scenes images we've provided an insight into who Suki is as an artist, a photographer, a model. That was interesting to us."
The model cites a beaded bolero jacket as her favourite piece from the new line. It's the kind of item she would wear in real life, with Waterhouse proud of her eclectic fashion taste.
"I'm a real chameleon with my style and I use outfits to express myself and the character I want to be that day," she says.
"[I couldn't live without] my Union Jack creepers, Burberry trench, and I love a baker boy hat."
Watch Suki's sexy love letter to the girls from Sass & Bide: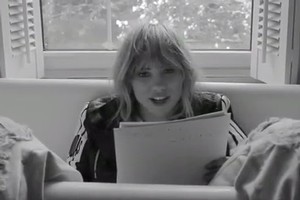 - COVER MEDIA