Why do we collect things and devote so much time, and in some cases money, to surrounding ourselves with common or unusual objects? Matt Elliott explores Kiwi collectors.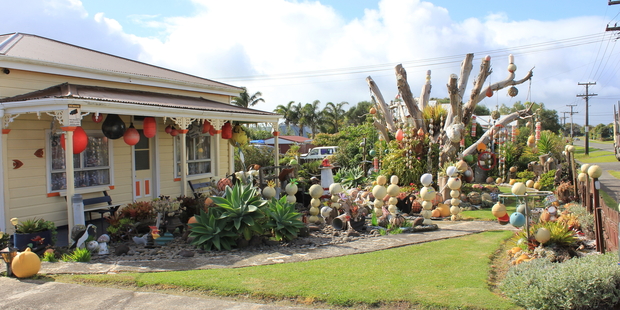 Before I began this project (of seeking Kiwi collectors) some months ago I looked around my possessions and realised that, technically, I have a lot of what could be termed 'collections'; they range from cricket annuals and rugby programmes to biographies of famous comedians and even at the moment a fine assortment of weeds in our somewhat neglected garden.
But I have only one true collection. It's that one collection that defines so many of us. What do we have and why do we have it? The answers to those questions are as varied as the assembled objects.
I've come to the conclusion - thanks to the individuals I have visited in the course of researching this book - that there are four types of collectors. The first are those who have started a hobby (usually thanks to the encouragement of a parent, generally a father) as a child and continued it throughout their lives.
The second is someone whose hobby is closely associated with their day job.
But while the nine-to-five or shift roster may pay the bills, time after work tinkering with many of the same things as during the day has a greater satisfaction and, crucially, provides relaxation for the hobbyist.
The third group comprises those who have realised they are approaching the end of their working life and, finding themselves with disposable income thanks to the greatly anticipated departure of children from the family home, have looked for something to occupy them in their retirement. This, too, is often closely associated with their working careers, in that their lifelong skills are frequently the basis for them taking on a hobby.
The fourth collector is the one who experiences a road to Damascus-like experience and, before he knows it, he has the world record number of bar coasters or other collectable.
In New Zealand, we often play down the importance of our collections. We give off a sense of it having no particular purpose or justification. It has been interesting hearing the number of times interviewees told me that people/my wife/others "think I'm mad".
Well, mad they are not, in my opinion. I was also told by several: "I don't know that I've got much you'd be interested in." A sign again of that Kiwi reticence to elevate ourselves above others but also, perhaps, a hint at the way the collector views his collection as incomplete, that there is still more to add, more to be found, more to be learnt and so on ...
... I wasn't looking to compile a book of the 'best' collections I could find. I was aiming for a variety of collections ... There are collections and items here that are significant internationally. There are others that, without wanting to sound critical, are only really significant to the owner and friends. There are some interesting items that reflect aspects of this country's social history, and there are some real curiosities. Others show the impact of the wider world on us here at the bottom of the planet.
Check out some wacky collections from around New Zealand in the gallery below then share your own in the comments section below: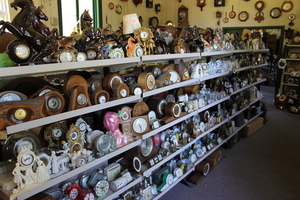 * Matt Elliott is the author of a new book, Kiwi Collectors, published by HarperCollins and available now. RRP $36.99.