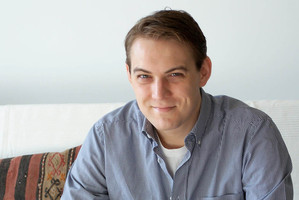 Fallen Land by Patrick Flanery
(Atlantic $35)
It seems strange, in the age of information overload, that we should still be swamped by the fear of the unknown.
This is the premise of London-based American author Patrick Flanery's second novel, Fallen Land. It opens with a prologue describing a lynching in early 20th century New England, where a white farmer and a black sharecropper are bound facing one another and hanged in a tree.
Then it moves forward to the present (or the very near future), to where an elderly widow visits a man in jail. We are not privy to what he's done, but we can tell it's something bad.
When the timeframe of the novel shifts back again, just a little, we know we're going to find out the details the hard way.
Louise Freeman is squatting in a house on a farm that used to belong to her and her husband. The house has been compulsorily purchased and condemned, as the authorities want to widen the road and build a turning circle where it stands.
The land is now an abandoned subdivision; the earthworks and foundations of several houses in what would have been a gated community are crumbling among weeds. Nearby stands the showhome built by developer Paul Krovik, who has gone bust and is subsisting in a survivalist's secret bunker underneath the house, even as its new owners, the Noialles family, move in.
Nathaniel and Julia are smart, young professionals: he works for a corporation manoeuvring to become the provider of choice of "security" services when the federal government outsources them. She is an academic, working at the cutting edge of research into assistive technologies. Their young son, Copley, is gifted and troubled, and it doesn't help that only he realises they are sharing the house with a tall, silent man who emerges and creeps about at night or when they are out of the house.
Fallen Land is a bit The Shining, a bit Amityville Horror and a lot Southern gothic. But beneath the creeping dread, the certainty of looming tragedy, is the author's anger at how Americans have allowed themselves to become ruled by fear and how far they have fallen from the founding American dream of an open, tolerant society. Nathaniel's company has been contracted to perform spot-checks on city buses, doing so according to strict racial stereotypes. The company also welcomes tip-offs from people who think their neighbours are a bit suspicious - too dark, too Middle-Eastern, too un-heterosexual - while selling "security packages" to homeowners and hatching plans to take on manufacturing projects using the unpaid labour of the private prisons it runs.
And it's not just households paralysed by fear in the presence of The Other. Nathaniel and Julia can't stop over-intellectualising Copley's quirks of behaviour, finding it easier to have him diagnosed and medicated than trying to understand him.
Fallen Land is a real page-turner and, better yet, it gets you thinking. Next time anyone tells you to be afraid, stop and ask yourself: what's in it for them?