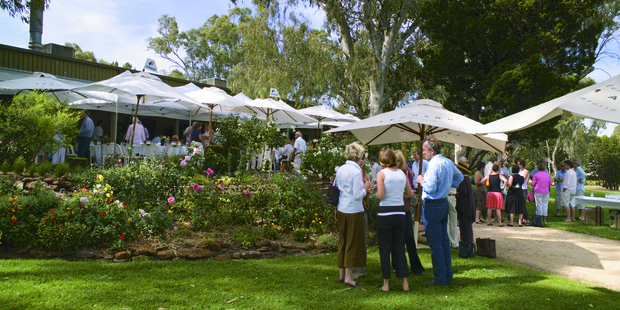 Around since the 1980s, Peter Lehmann is one of the most-recognised Australian wine labels for New Zealand wine drinkers.
The Stonewell shiraz in particular is a popular choice for consumers in search of a majestic Barossa Valley wine boasting both power and uncompromising elegance for these chilly winter nights.
But increasingly, Lehmann's entire red wine portfolio, including the entry-level Hill and Valley labels, is embracing more boutique styles.
As national business manager Malcolm Stopp says, "We're doing a lot more small-batch production rather than sheer-volume wines ... we've had a reputation for medium styles but with a growing focus on premium wines. Fewer of our wines are available in supermarkets and can instead be found in fine wine stores and restaurants with on-premise sales."
To achieve this the company has carefully cultivated about 150 grape-growers and have gone to great lengths to treat them fairly on price, to establish a long-term relationship that works for both parties. This means Lehmann not only has a guaranteed supply of grapes but growers who deliver high-quality fruit are rewarded with premium payments, a strategy now being adopted by an increasing number of Australian winemakers keen to abandon lower grade production in favour of finer wines.
The shift is being driven by the competition between heavily discounted supermarket wines, which has lowered profit margins to unsustainable levels. The consumer may find such wines cheap and cheerful, but those making them, on both sides of Tasman, are either in serious trouble or have already collapsed.
Still, Lehmann is able to produce excellent varietals at competitive prices.
There's an outstanding semillon, the "Futures Shiraz" (a baby Stonewell at around $32) is a steal, and the 2009 "VSV - Very Special Vineyard Shiraz" is from a vineyard established in 1885 with 140-year-old vines and roots drilling 12m into the ground. Only 300 dozen wines are made and at $59 a bottle you get a wine with big red fruit flavours, offset by an amazing mellowness.
Recommended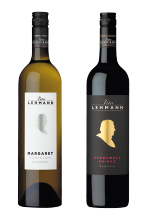 2008 Peter Lehmann Margaret Barossa Semillon - $44
A stunning, yet surprisingly underrated, food wine. This is a white grape varietal that was elbowed off the shelf by Marlborough sauvignon blanc, but deserves more respect. A dry, zesty, waxy wine with hints of honey.
2008 Peter Lehmann Stonewell Shiraz - $110
Held back for five years before release and, says Stopp, "The best shiraz we can make at vintage." This wine has huge blackberry and red fruit flavours - a food wine and not for the faint-hearted.