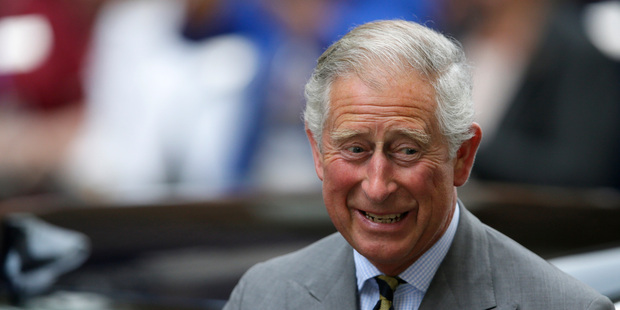 Proud grandfather Prince Charles has revealed the newborn heir to the throne will be affectionately known as "Georgie".
Still high on last week's birth of George Alexander Louis, the Prince of Wales told well-wishes he is "pleased as punch" with his "wonderful" first grandchild.
Speaking to visitors at the Whitstable Oyster Festival in Kent, the first in line to the throne said: "He'll be known as Georgie in no time."
And, according to the Mirror, he gave the baby prince's name - the same moniker as his own grandfather King George VI - his royal seal of approval, saying, "George - a very good name."
Beaming Charles, who was one of the first to meet Prince George, also disclosed the new royal is "very loud", but "wonderful" while chatting to fellow guests.
Prince William and wife Kate Middleton, became parents last week. They announced the name of their baby a couple of days later, after the queen visited the couple and met her great-grandson for the first time at Kensington Palace.
The 87-year-old monarch would have given final clearance for the name to ensure that it was in keeping with the traditions of the House of Windsor and a monarchy that has lasted more than 1,000 years.
Check out the first pictures of Prince George:
The public's next glimpse of baby George will be in the next week, when intimate pictures of the Duke and Duchess of Cambridge relaxing with their first child are released.
A spokesman said William had always agreed to have the pictures taken within the first two weeks after the birth, to coincide with his paternity leave from RAF Valley in Anglesey.
Clarence House decided to break with tradition last week by using Twitter to make the first announcement of the heir to the throne's birth, instead of a formal notice at the gates of Buckingham Palace.
The official pictures are likely to be displayed to the world in the same way, through a link posted on the same Twitter account.
- www.nzherald.co.nz