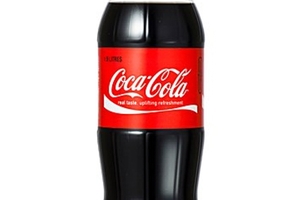 The campaign announced by Coca-Cola to help reduce obesity has been criticised by some as too little too late. I respectfully disagree. It's a significant occasion when a company which provides 1.6 billion drinks a day to people in 200 countries around the world dedicates itself to constructive action.
Even a small market shift away from high-calorie soft drinks toward Coke's myriad other juices, water, and beverage products can have an enormous effect.
We should be congratulating Coca-Cola, and in doing so, encourage it and other food and beverage companies to go even further.
For the past two decades public health experts, including me, have called on food and beverage providers to reduce portion sizes, reduce sugar, salt and saturated fat in food and beverage products, enable people to make informed choices through better product labelling and support efforts to get people out of their chairs and engage in more physical activity. Bravo to Coca-Cola for making a commitment to take these steps.
The co-operation and leadership of the agri-food business is essential for creating a healthier world. Working hand in hand with the food and beverage industry to create and widely distribute healthier food and beverage products can work miracles.
A case in point? In the 1970s Finland dramatically reduced rates of heart disease, stroke and cancer by working with the food industry.
While other nations largely failed to reduce heart disease by emphasising personal responsibility for "healthier lifestyles", Finland used a combination of industry engagement, public policy and social marketing to create healthy environments and options.
Finnish researchers worked with business to develop and market foods with lower levels of fat and salt which proved to be more popular with consumers and more profitable than the products they replaced.
My colleagues and I at Massey University's College of Health are committed to this approach. We accept the challenge of working with companies to demonstrate that healthy food does not need to be boring or expensive. With the right innovations, healthier and sustainable food and beverage products can be commercially successful and profitable.
We need to work with organisations like Coke to enable them to go beyond their current commitments. How can we find ways to make beverages such as milk, water, juices, and sugar and sodium-free drinks available for less cost than traditional soft drinks?
How can we change production, distribution, marketing and retail systems to make sure milk, water, juice, and healthier non-sugar alternatives are more widely available and visible? How can we shift our attention away from an obsession about weight towards a dialogue about health? How can the food and beverage industry's efforts create synergy with public policies and marketing campaigns?
So, let's give Coca-Cola credit where it's due. As George Bernard Shaw wrote, "Those who cannot change their minds cannot change anything". Open minds are the best way to create the healthier products, places and people we all desire.